19 renowned professionals and academics were the presenters and trainers of the 18 workshops we offered in 2020. Here, some useful extracts of their extensive experience, as heard in the workshops.
October started by presenting workshops on the themes: "Concepts and terms in the coverage of national affairs. Case study: Greek-Turkish relations", "American elections to European journalists: Understanding the system", "Distance reporting in the pandemic times", "Cross-border COVID research. Case study: Vaccines", "Digital communication for journalists and social networks", "Online presence and self-branding for journalists", "Photojournalism: intellectual property and modern image transmission means", "Protecting our image: The rights and obligations of photojournalists".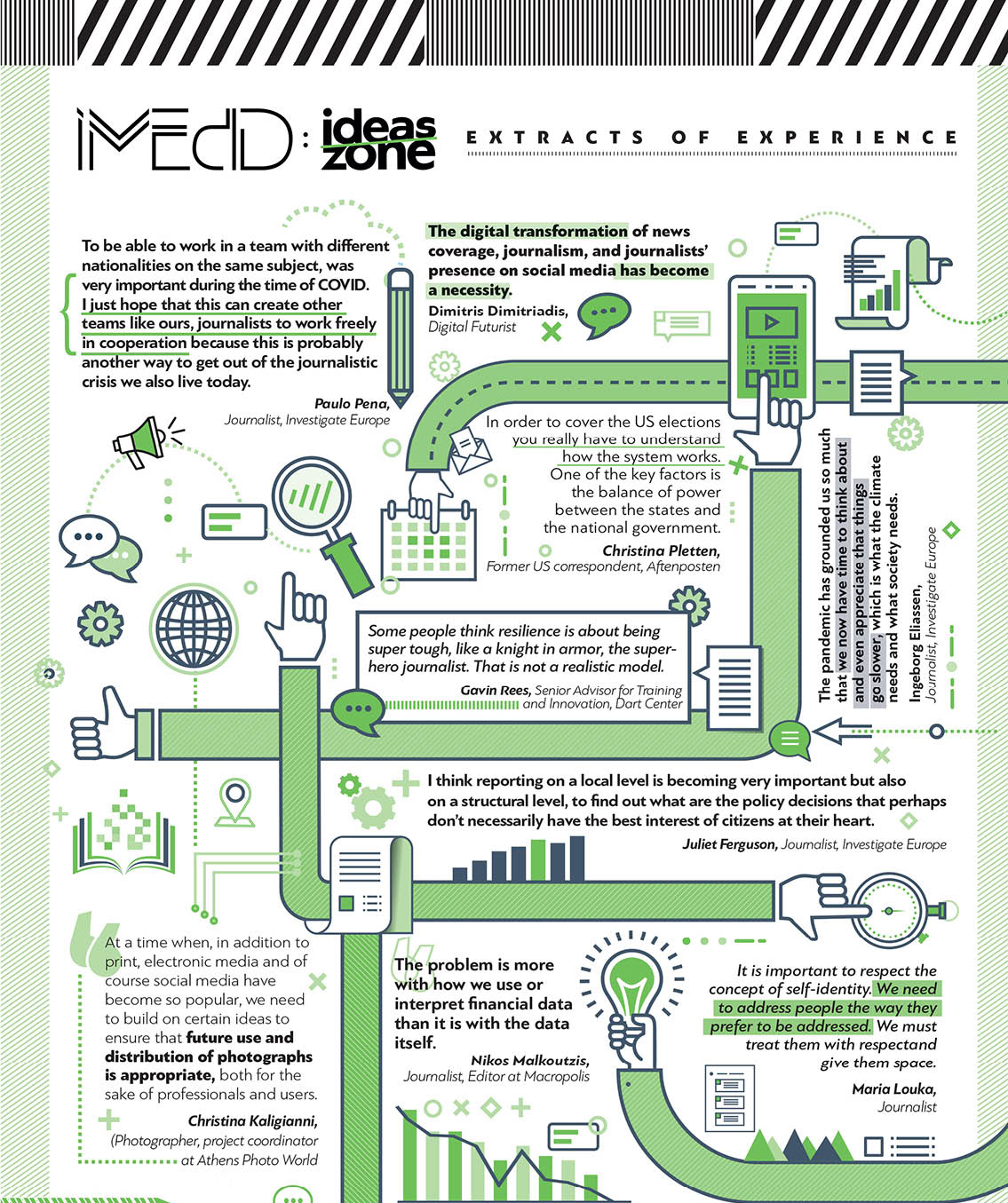 In November our workshops offered were: "Gender and sexuality in media: Women's issues", "Gender and sexuality issues: LGBTQ issues", "How to find and analyse public finance records and data for reporters", "How to analyse balance sheets and corporate data for reporters", "How to create a journalistic podcast, step-by-step / Case Study: The Agora", "Best Practices: Reporting on refugee issues", and "Source protection & working with whistleblowers – Case Study: FinCEN Files".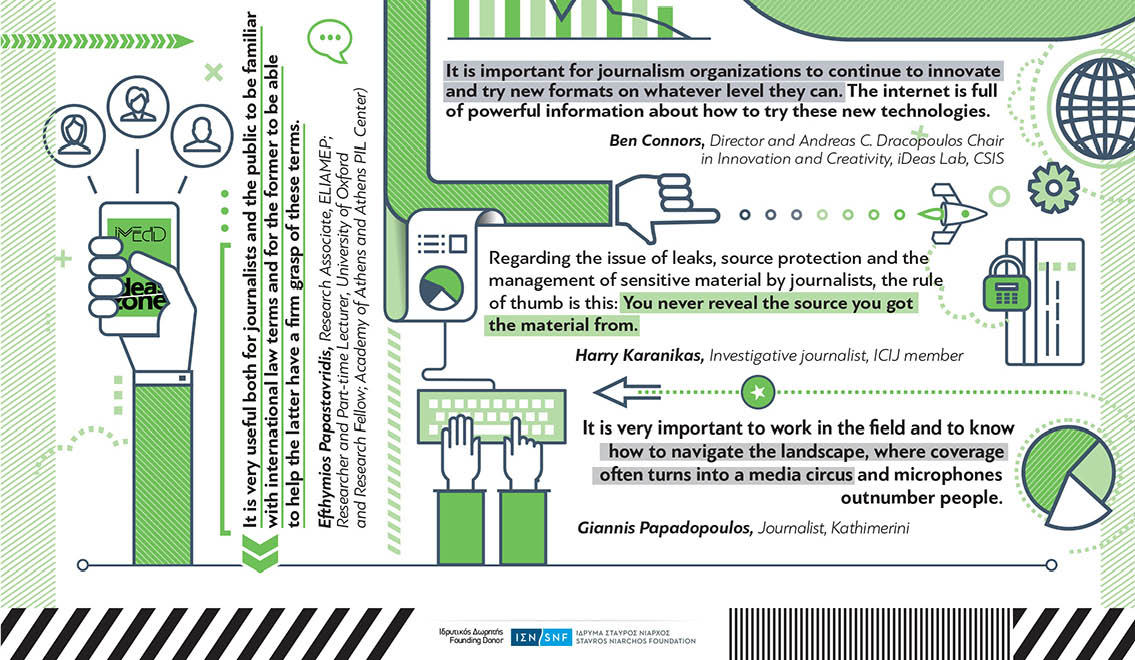 The year ended with the December workshops, where we presented: "AR&VR in news and non-fiction", "Journalism and Trauma", and "COVID-19: Working with greek data".