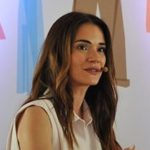 Anna Kynthia Bousdoukou
iMEdD Managing Director, SNF DIALOGUES Executive Director, Journalist
Anna Kynthia Bousdoukou co-founded iMEdD, incubator for Media Education and Development, where she serves as Managing Director. Since 2016, Anna-Kynthia also serves as an advisor to the Foundation on grants related to journalism and she curates and presents the Stavros Niarchos Foundation's monthly forum SNFDIALOGUES. During her 13 years of experience in journalism, she worked as a reporter on the radio, and then as a news editor, journalist and broadcast producer, while at the same time she has been a regular columnist in various outlets. In 2011 she was assigned as SKAI TV's news presenter and until 2018 was also responsible for SKAI TV's morning news program, which focused on domestic as well as international news, politics, economy, science and innovation.
She holds a degree in Sociology from Panteio University, specializing on the Sociology of Mass Media and is in the team of TEDxThessaloniki, which she has been presenting in recent years.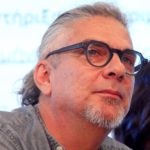 Stratis Trilikis
Programs Director, Journalist
Stratis Trilikis is a journalist who has served as director and editor-in-chief in various radio and TV stations as well as a war correspondent for print media for more that 20 years. He was also the editor-in-chief of the morning news program of the National Television and SKAI TV for 15 years. He holds a degree in Sociology from Panteio University with specialization on the Sociology of Mass Media.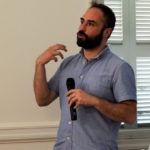 Dimitris Bounias
Project Manager Ideas Zone & Incubator, Journalist
Dimitris Bounias is an Athens-based journalist. He served as Head of Video/Executive Producer at VICE Greece and formerly as a contributing reporter with the New York Times. He has worked as a producer for various media such as the BBC, CNBC, Al Jazeera English and
NPR. He studied Mechanical and Aeronautics Engineering but was quickly drawn to journalism, currently pursuing a degree in Media & Communications from Panteion University.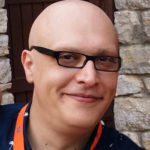 Nikolas Aronis
Project Manager Ideas Zone & Incubator, Journalist
Nikolas Aronis is a journalist-communication manager with 20 years of professional experience in Greece and abroad. He has worked as a journalist in ERT SA, as a cultural editor and editor-in-chief for websites, as a communications consultant, as well as marketing manager for Athens & Epidaurus Festival. In the last 5 years, he has worked as New Media and Social Media Manager at the National Theatre of Greece. Moreover, he maintains a weekly column at the Parapolitika Newspaper. He holds a degree in Communications from Coventry University and an MA in International Communications from Leeds University.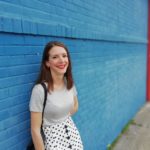 Kelly Kiki
Project Manager Lab, Journalist
Kelly has a 12-year work experience in the Press and media industry. She worked as a journalist for "Vimagazino" magazine and other supplements to the Sunday edition of the newspaper "To Vima". She was responsible for the Social Media strategy and content of the news website naftemporiki.gr and of other online publications owned by Naftemporiki SA. At the same time, she has contributed to digital projects in the field of education and culture and to various magazine editions. Since 2017, she worked as a Senior Data Analyst for PaloServices for almost two years; she was trained in data journalism by attending the post-bac Lede 12 program at the Columbia Journalism School in New York in 2018 under a full scholarship offered by the Stavros Niarchos Foundation. She is a graduate of the Department of Communication, Media & Culture of Panteion University of Athens and she holds a Master's degree in "Digital Media and Interactive Environments" by the Faculty of Communication & Media Studies of the National & Kapodistrian University of Athens.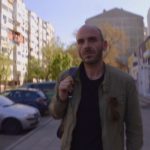 Thanasis Troboukis
Project Manager Lab, Journalist
Thanasis Troboukis is a journalist. He has worked as a reporter and editor in Chief for some of the most successful Greek media. He set up the office of VICE Media in Greece, where he served as the Head of Content. His investigation about child trafficking in Greece was shortlisted for the Investigative Award of the European Press Prize 2017. He took part in the ICIJ's cross border investigation of the Paradise Paper and later he was trained in Data Journalism at the LEDE program of Columbia Journalism School in New York, with a full scholarship from the Stavros Niarchos Foundation.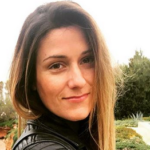 Vasso Batsomitrou
Marketing and Communications Manager
Vasso Batsomitrou has many years of experience as a manager in a multinational company, where she leaded the communication strategy, the public relations, the content production and its' distribution, as well as the corporate communication. She has also been a journalist and presenter of youth television on state television for three years.
She is a graduate of the Department of "Journalism and Mass Communication" of the Aristotle University of Thessaloniki and holds a master's degree in "Marketing and Communication" from the Athens University of Economics and Business.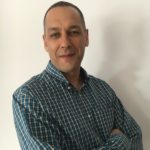 Christos Nomikos
IT Manager
Christos Nomikos has 19 years of experience in network support.  He worked at a big private company in the field of network support and computer control, as well as in a National TV station as an IT Junior Administrator.
He holds an undergraduate degree in Information and Communication Technologies from the Hellenic Open University and is certified by CISCO in Rooting, Switching, Trouble Shooting, and Windows Server Active Directory Domain Service.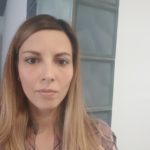 Nota Vafea
Operations Manager
Nota Vafea is a journalist, that has worked in various positions at a National TV Station, such as editorial, production, and editing. She also has a long experience as an Office and Operations Manager in the private sector.

Nota has graduated from the Department of Communication, Media, and Culture of Panteion University.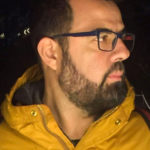 Eugenios Kalofolias
Graphic Designer
Eugenios Kalofolias is a graphic designer with 20 years of professional experience. For years he worked at the Lambrakis Media Group mainly for magazines such as VIMA Men, Marie Claire, MOUSA but also for daily newspapers. He switched to advertising through the Creative Media of the same group to continue in other advertising companies, as well as in the field of organizing international trade fairs while also having his own creative office. In addition to his studies in Graphic Design, he has been trained in typography, new technologies, and photography.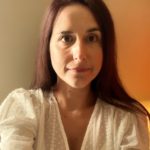 Roula Savvidou
Finance Manager
Roula Savvidou has 24 years of work experience in the financial management of companies, bookkeeping, and monitoring tax cases. She has been a member of a large accounting firm and has a university degree and a second class accountant license.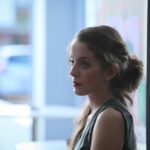 Maria Kokkali
Project Manager Inside the Box & SNF DIALOGUES Operations & Communications Officer
Maria holds a BA in Communication from the American College of Greece (DEREE) and MA in Public Relations from Bournemouth University. Her professional experience extends to public relations, digital PR and social media as she has worked in a communications and public relations agency and multinational companies in the field of fashion and cosmetics.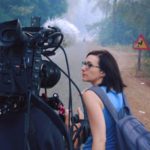 Anastasia Moumtzaki
Content & production manager SNF DIALOGUES
Anastasia Moumtzaki is a journalist and producer. She has worked for media such as VICE (Production Manager), BBC (Assistant to the Foreign Correspondent), MEGA CHANNEL "War Zone" (Head of Research), but also for the production of documentaries in many countries around the world. She has lectured on Media Theory at the College Year in Athens, while she has taught production at the School of Journalism of ANT1. She is a part-time researcher and PhD candidate in Media Philosophy at the University of Durham in England and holds a Master's degree in International Relations from the Sorbonne University in Paris, France.