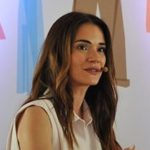 Anna Kynthia Bousdoukou
Managing Director
Anna Kynthia Bousdoukou is a journalist with 13 years of experience in radio and TV at Greek media organization SKAI. In 2011 she was assigned to present the night news of SKAI television and in 2013 she started hosting the morning news program of SKAI TV "NOW", focusing on domestic as well as international news, politics, economy, science and innovation. She serves also as an advisor on grants related to journalism at the Stavros Niarchos Foundation (SNF) since 2016 and she is presenting SNF's monthly forum DIALOGUES. In 2016, she joined the team of TEDxThessaloniki, which she has been presenting in recent years. She holds a degree in Sociology from Panteion University with specialization on the Sociology of Mass Media.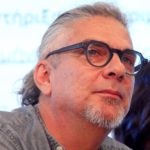 Stratis Trilikis
Programs Director
Stratis Trilikis is a journalist who has served as director and editor-in-chief in various radio and TV stations as well as a war correspondent for print media for more that 20 years. He was also the editor-in-chief of the morning news program of the National Television and SKAI TV for 15 years. He holds a degree in Sociology from Panteio University with specialization on the Sociology of Mass Media.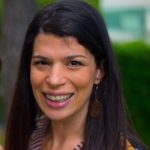 Anna Zilakou
Operations Director
Anna Zilakou has 15 years of experience in corporate communications. She served for the past six years as Communications and Partnerships Manager at Endeavor Greece, a global non-profit organization supporting high-impact entrepreneurship. She holds a degree in Media & Communications from Panteio University and an MSc in Social & Public Communication from the London School of Economics and Political Science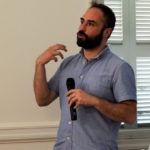 Dimitris Bounias
Group Manager
Dimitris Bounias is an Athens-based journalist. He served as Head of Video/Executive Producer at VICE Greece and formerly as a contributing reporter with the New York Times. He has worked as a producer for various media such as the BBC, CNBC, Al Jazeera English and
NPR. He studied Mechanical and Aeronautics Engineering but was quickly drawn to journalism, currently pursuing a degree in Media & Communications from Panteion University.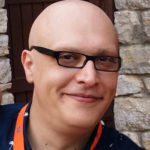 Nicholas Aronis
Group Manager
Nicholas Aronis is a journalist-communication manager with 20 years of professional experience in Greece and abroad. He has worked as journalist in ERT SA, as a cultural editor and editor-in-chief for websites, as a communications consultant, as well as marketing manager for Athens & Epidaurus Festival. In the last 5 years he has worked as New Media and Social Media Manager at the National Theatre of Greece. Moreover, he maintains a weekly column at the Parapolitika Newspaper. He holds a degree in Communications from Coventry University and an MA in International Communications from Leeds University.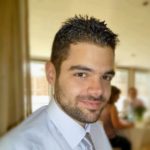 Vasilis Kogias
IT Officer
Vasilis Kogias is the IT Officer of iMEdD. Prior to joining iMEdD, Vasilis worked as a Network and ICT Engineer, in the Telecommunications sector, supporting businesses and implementing projects.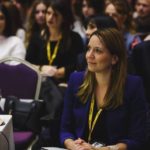 Georgia Giannakea
Office Manager
Georgia Giannakea has experience in Project Management since 2012 as she has organized several European seminars and conferences. She has also served as the Communication and International Relations Officer at KALAMATA:21 when Kalamata decided to bid to become European Capital of Culture. She holds a BSc in Management and Business Administration from AUEB and an MSc in International Business: Organisation, Change and Consultancy from Maastricht University.