With the onset of Russia's military invasion of Ukraine, governments on both sides of the Atlantic are scrambling to identify the mansions and superyachts of oligarchs and officials deemed closest to President Vladimir Putin.
Sanctions were first introduced in 2014, after Russia's annexation of Crimea and occupation of parts of the Donbas region. Now they have been significantly expanded, with the aim of putting pressure on the Kremlin by hitting the wallets of some of Russia's richest and most influential elites.
Interested in joining this global hunt? GIJN asked the Organized Crime and Corruption Reporting Project (OCCRP) to share 10 tips and techniques for investigating the overseas wealth of rich, politically-connected Russians. To get started, all you need is a laptop and some persistence.
1. Identify Your Targets
First, you need to decide whose assets you're looking for.
The Navalny 35 is a list of 35 oligarchs and officials whom Alexey Navalny and his FBK anti-corruption foundation have identified as key targets for sanctions and asset freezes. It includes people like Oleg Deripaska, a Kremlin-linked oligarch whose London mansion was recently occupied by protesters, and Viktor Zolotov, formerly Putin's top bodyguard and now director of Russia's National Guard. Many individuals on the list have significant assets outside of Russia, including some that have already been frozen, like this $600 million floating palace.
Governments in Europe, the United States, and elsewhere have also just announced a multilateral task force to identify and freeze the global assets of Russian elites, oligarchs, and their proxies. A list of 50 priority targets has been drawn up, with the first 28 published here. They include Yury Kovalchuk, known as Putin's "personal banker," and Valery Gerasimov, the head of Russia's armed forces.
The United States, United Kingdom, and European Union all maintain sanctions programs that include travel bans and asset freezes for Russian individuals, including those sanctioned over Russia's invasion of Ukraine, its annexation of Crimea in 2014, or human rights violations. Some organizations have created sanctions trackers, like the C4ADS Sanctions Explorer, which makes research easier by combining data from multiple government sources, or Correctiv's live sanctions monitoring tool, which focuses solely on Russia-related actions. These lists can be mined to identify sanctioned Putin cronies like Dmitry Peskov, Putin's spokesperson and Russia's "chief propagandist," or Evgeny Prigozhin, whose private army of mercenaries supported Putin's brutal campaign in Syria, and is reportedly again fighting in Ukraine.
2. Define Assets and Geographic Focus
What are you looking for and where might it be? These are the first questions you should be asking yourself. The answers will help you narrow your search significantly.
An asset could be real estate, like a mansion or luxury apartment; company shares or trusts; vessels or vehicles, such as a superyacht, private airplane, or car; financial assets, like securities or bonds; luxury goods, such as art and jewelry; cash, bank accounts, and crypto assets; and many others. Some of these assets are inherently more visible and traceable than others. Any would appeal to the wealthy, but try also to establish whether your target has a particular interest, such as thoroughbred horses, that could itself represent significant asset holdings.
Where might the asset be? Russian oligarchs favor countries offering luxury lifestyle opportunities and rule-of-law protections, which is what made New York, London, and Paris such attractive destinations to buy property. Locations like Monaco, Dubai, and Montenegro are also big draws, for their warm climate and light-touch regulation. Try to establish whether your target has strong ties to a particular country — that should be the first place you start your search.
Oligarch assets physically located in places like Europe are often owned through legal entities registered in financial secrecy jurisdictions like the British Virgin Islands (BVI), Liechtenstein, and Panama. Keep an eye out for low-transparency centers such as those named on the Tax Justice Network's Financial Secrecy Index, and companies registered in the US state of Delaware or the Caribbean island of Nevis, which offer additional financial secrecy options. Multi-layered international offshore asset structures can be expensive to maintain, and oligarchs hire specialist lawyers and trust professionals to manage them. Chances are, those structures have been created to protect something valuable.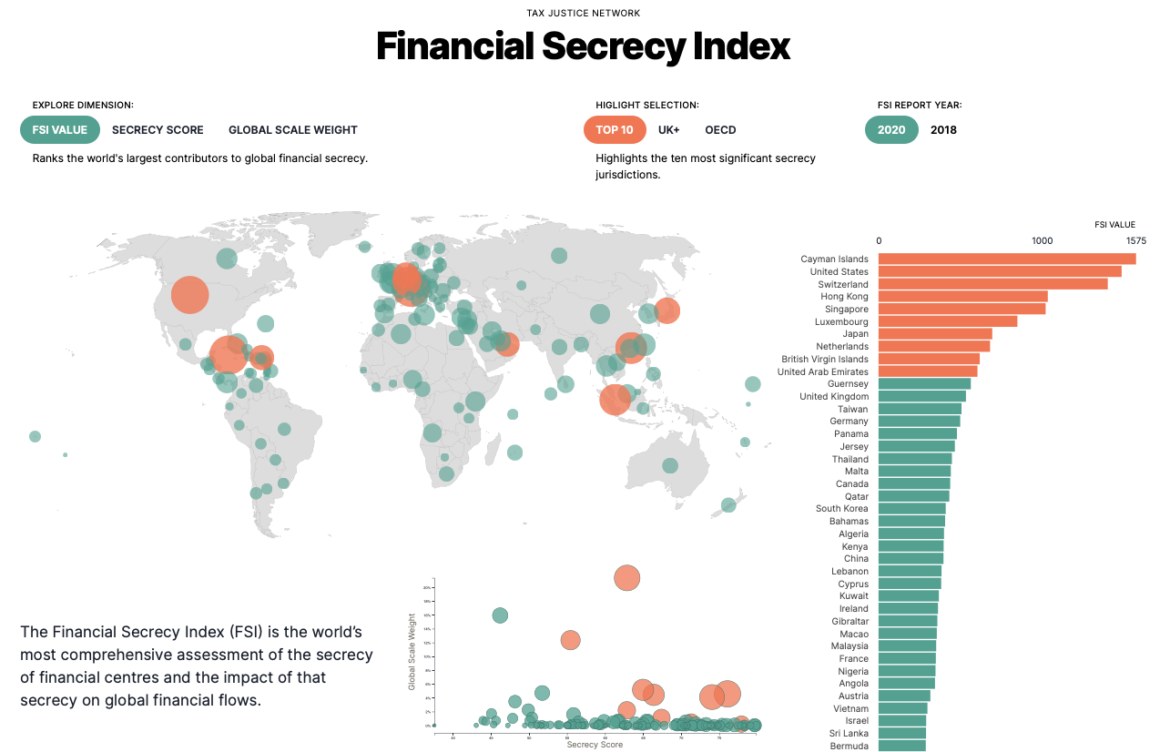 3. Access Data
If mansions or superyachts are the assets, official documents that demonstrate title are the proof of ownership you want. Whether that data is public or private, free or paid, available online or in-person-only — and the extent of any information contained within it — varies significantly from asset to asset, country to country, or even region to region. As a general rule, most countries publish official data about properties and companies in some form.
Real Estate: You can search freely for owners of New York and Miami properties by name. In Switzerland, some cantons like Geneva show who owns a specific property, but you can't search by owner — only by address. In France, you must obtain a reference number from the official cadaster (real estate register) and then apply to authorities for ownership information. In Austria, Italy, and the UK, you must pay, but in Germany you may struggle to obtain data on properties without proving a "legitimate interest."
Planning documents can be another great source of data, and are often free. Applications for renovations of luxury London properties owned by family and associates of Azerbaijan's presidential family revealed plans for basement pools and indoor private cinemas. After getting ownership documents, there is no better substitute for investigating property than visiting the site in-person, which could reveal additional assets like vehicles parked in the driveway. Be sure to make use of online tools like Google Maps or Google Earth to familiarize yourself with the location, and be wary of security.
Companies: The outlook for company data is similarly mixed. While the UK and Luxembourg offer detailed company information (including on beneficial ownership) for free, Austria and Germany charge a fee. LLCs in the US are generally required to file minimal information, making it difficult to determine who owns them, while jurisdictions like Belize are secretive by design. Many shell companies revealed in whistleblower leaks can be searched for on the ICIJ's Offshore Leaks Database, and OCCRP's Aleph platform has a wealth of company data from dozens of countries. OpenCorporates gathers company data from dozens of countries in one place, while paid alternatives like Orbis and Sayari offer comprehensive coverage around the world. Court records for a business dispute might reveal information about corporate assets, so check if your target is mentioned in commercial cases filed with the US legal database PACER, indexed on Court Listener, or with the UK's HM Courts and Tribunals. If your target is active in shipping or commodities trade, databases like Import Genius and Panjiva can be great places to mine data on international shipments.
Vessels: Information about owners of vessels (for large yachts, this is almost invariably a legal entity) is available for free from third-party websites like Equasis, or from paid databases like LexisNexis or Orbis. A vessel might be owned through a BVI company, say, but if it's registered in another jurisdiction like the Cayman Islands, that's where you'd need to search (in this case, the Cayman Islands Shipping Registry) to obtain official confirmation of ownership. Movements of vessels can be tracked through sites like Marine Traffic and VesselFinder, and you'll need to know the vessel's name to start gathering data, as well as its IMO or MMSI number — particularly if it gets a new moniker. This was the case with the St. Princess Olga, whose reported owner Igor Sechin changed its name after divorcing his wife, Olga.
Aircraft: Aircraft can be tracked through sites like Flightradar24. Airfields that planes travel to and from could indicate the location of a nearby holiday home. A plane's most visible identifier is its tail number, but a plane can change its "name," in which case its serial number (which never changes) is vital for identifying its new tail number and continuing to track its movements. Icarus.flights is a handy new tool for digging deep into aircraft tracking. Russian Oligarchs Jets is a Twitter bot which tracks in real time the movements of Russian oligarchs' planes. Ownership information about planes registered in certain locales like the Isle of Man, UK, or US is freely available online — though invariably you'll find the owner is an offshore company whose ownership must then be unraveled.
Financial assets: Regulators like the US Securities and Exchange Commission reveal data about investment holdings and often name specific entities and their beneficiaries. You can also search for offshore investment vehicles through ICIJ's Offshore Leaks Database, which combines data from the Panama Papers, Pandora Papers, and other big leaks of offshore company data. Similar data on companies and investment vehicles is indexed on OCCRP's Aleph data platform.
The above are just a selection of example resources that might be helpful in an asset tracking investigation. There is no one-size-fits-all method, and reporters must follow the money, including across borders. Some organizations have created handbooks that outline resources available in different jurisdictions that are useful for follow-the-money investigations. OCCRP's Catalogue of Research Databases is a good starting point, while OCCRP founder Paul Radu's Digital Guide for Tracking Corruption offers valuable insights. Swiss firm i-intelligence has published a lengthy open source toolkit.
4. Create a Database to Record Assets
Create a database to record information on assets you find. This is essential. Keep it organized, update it regularly, and include as many identifiers as you can: names, addresses, directors, asset values, dates of acquisition/sale, company registration numbers, location, dates of birth, etc. Create separate sheets for companies, properties, and people. Link to key exhibits that show chains of ownership. As your investigation develops, your database will be an essential reference point and you will also be able to cross-reference it with other data to find new assets (see below).
5. Identify Family and Known Associates
Before you begin researching your target's assets — stop! You first need to identify their wives, mistresses, children, parents, siblings, trusted associates, and business partners, including personal identifiers like dates of birth. Oligarchs and officials routinely register assets under family members or close associates for privacy or legal protection — and that's where you might unearth the family silver.
Take Saodat Narzieva, an Uzbek gynecologist who held accounts at Swiss bank Credit Suisse with at least 1.8 billion Swiss francs (US$1.9 billion). An unimaginable fortune for any doctor, those funds are most likely explained by her relationship to her brother, Russian-Uzbek billionaire Alisher Usmanov. Or take Polina Kovaleva, a glamorous young woman who acquired a £4.4 million (US$5.75 million) luxury apartment in London without a mortgage at the age of just 21. Her stepfather is Sergey Lavrov, Russia's foreign minister.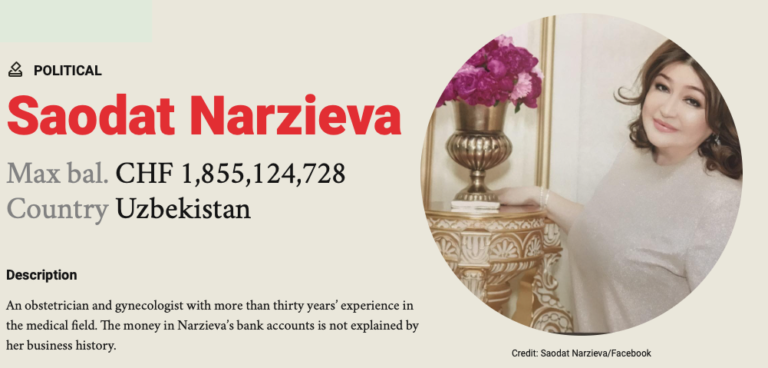 Sergei Roldugin, a Russian professional cellist and childhood friend of Vladimir Putin, was linked to a US$2 billion money trail involving offshore accounts and suspicious transfers. Graham Bonham-Carter (a relative of the actor Helena Bonham-Carter) is named in official records for a luxury UK property worth £25 million (US$32.6 million). Bonham-Carter's UK bank accounts were frozen in early March when law enforcement suspected £110,000 (US$143,000) in deposits were linked to US-sanctioned oligarch Oleg Deripaska.
Searching for family and associates is sometimes the key to unlocking a billionaire's wealth. Social media can be of great help here — the role that children or loved ones of Russian oligarchs have played in inadvertently revealing assets is well documented.
Add a "persons" sheet to your master database and begin recording family members and close associates to include in your research. Record dates of birth, addresses, and citizenships. If they hold assets incommensurable with their known wealth or age, it might suggest they are not the real beneficiary.
6. Watch for Transliterations from Russian
Russian names are frequently transliterated into Latin script in different ways. Google deals well with Alexei/Alexey, but many specialist databases require an exact spelling match — meaning you could miss an important result if your search gets even one or two letters wrong.
Take Companies House, the UK's register of companies. A search for "Filipp Adonyev" reveals that an individual of that name directs UK company Pad Film Limited. But a search for "Filip Adoniev" shows no matching results for the son of Russian telecoms oligarch Sergey Adonyev.
In some official documents, the surname "Abramovich" is spelled "Abramovič." Another example: "Sergei Kiriyenko," "Sergey Kiriyenko," "Sergei Kirienko," and "Sergey Kirienko" are all reasonable transliterations of "Сергей Кириенко," a senior official in Putin's government who was sanctioned by the US Treasury in 2021. Any of these variations might have been entered into a database that you later query, but you can't know which one.
It's wise to collect all possible transliterations of a Russian name before you start your research, and then systematically search all of them. Check with a native Russian speaker if you're unsure about potential missed transliterations, and keep checklists of which variations you have searched.
7. Check Russian Officials' Asset Declarations
Russian public officials are required to file asset declarations. Ostensibly an anti-corruption measure, these disclosures can provide great leads and starting points for investigations. Discrepancies between declared and real-world assets also make for a great story.
In 2012, then-Deputy Prime Minister Igor Shuvalov declared properties in Austria, the UK, and the UAE. No further information was provided about their location or value, but all were declared as rental properties. With these starting points, investigative reporters later identified a castle on Austria's Lake Attersee, an apartment in London's Westminster, and a villa on Dubai's Palm Jumeirah, collectively worth tens of millions of dollars. Ownership of the properties has been held through family members, raising questions over the declared rental arrangements.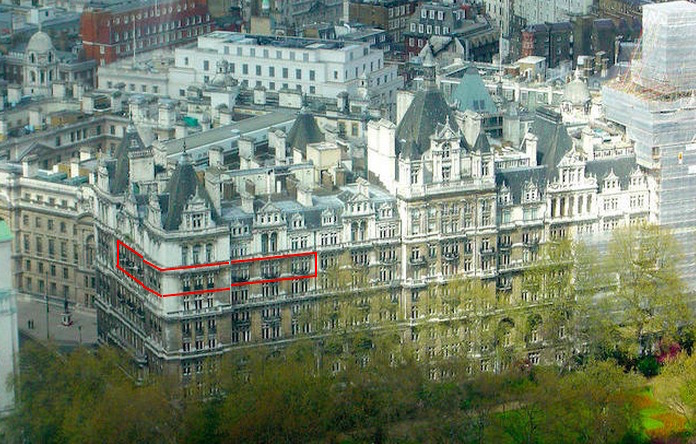 Asset declarations are published by different state departments and there is no central repository of information. However, Transparency International's Russia chapter created Declarator.org, a searchable database that gathers declarations from different agencies and also links to original data sources.
8. Use Data Visualization Tools
Data visualization can be a lifeline when mapping complex asset structures, and infographics can help improve memory retention and allow you to spot patterns.
OCCRP's investigative data platform Aleph includes a Network Diagram tool that enables users to upload data into visualizations that link people, companies, assets, and other entities. That data can also be cross-referenced with other Aleph datasets, enabling reporters to follow-the-money and identify other assets connected to a reporter's target.
Linkurious is software that the ICIJ uses to map connections on big investigations like the Panama Papers.
9. Learn How to Skim Efficiently
You've discovered a company linked to your target? — excellent! Now you have to read through 50 documents the company has filed since it was incorporated 15 years ago. You also have to do this for several other companies and properties you found. Chances are, you don't have time.
Luckily, you can skim-read. Much of the text in annual reports and similar files is boilerplate language copied from one company to the next. The crucial nuggets of information you are looking for are the unique data recorded for this company; usually that's names, dates, and figures. Learn how to spot them quickly, and learn to blank out the white noise around them.
10. Request Data
Authorities may be willing to share data that is not already publicly available. In some countries, a freedom of information request is one way to get this, but it usually requires a lengthy wait, and there's no way to guarantee the key information you're looking for won't be redacted. Alternatively, you can just ask for it.
Luxembourg's Direction de l'aviation civile recently shared an up-to-date database of civil aircraft registered in Luxembourg — data not published on its website — upon request. That database includes tail numbers, serial numbers, registered owners, and other key identifiers for aircraft, including some used by Russian officials. Data like this can pull an investigation together or build on previous ones.
Take ex-Deputy Prime Minister Igor Shuvalov's private Bombardier Global Express jet, reported on in 2016 by Russian anti-corruption blogger Alexey Navalny. Its registration in the Isle of Man expired in 2018, when it was re-registered in Luxembourg. The Luxembourg data reveals the same model of aircraft with the same serial number but a different tail number — showing the plane has been renamed, which makes it harder to track. A cross reference of this new tail number against recent flight data reveals flights to Salzburg, near a castle reportedly owned by Shuvalov — suggesting he may still own it. The data also reveals a new registered owner.
It's worthwhile paying a visit to your local court, company, or aircraft registry to request documents in person. As the above examples suggest, the amount of data now available online is large and ever-growing. But some institutions lag behind others, and an in-person visit can sometimes yield additional and older documents not yet indexed on digital platforms.