The power of social media and its impact on the mental health of young people were the focus of the 52nd Stavros Niarchos Foundation (SNF) Dialogues discussion, which took place on Friday, June 24 on the Greek National Opera Alternative Stage at the Stavros Niarchos Foundation Cultural Center. Audience members and speakers from every corner of the globe talked openly about the time they spend on social media, their own journeys in using it, and how a like or a comment can affect them.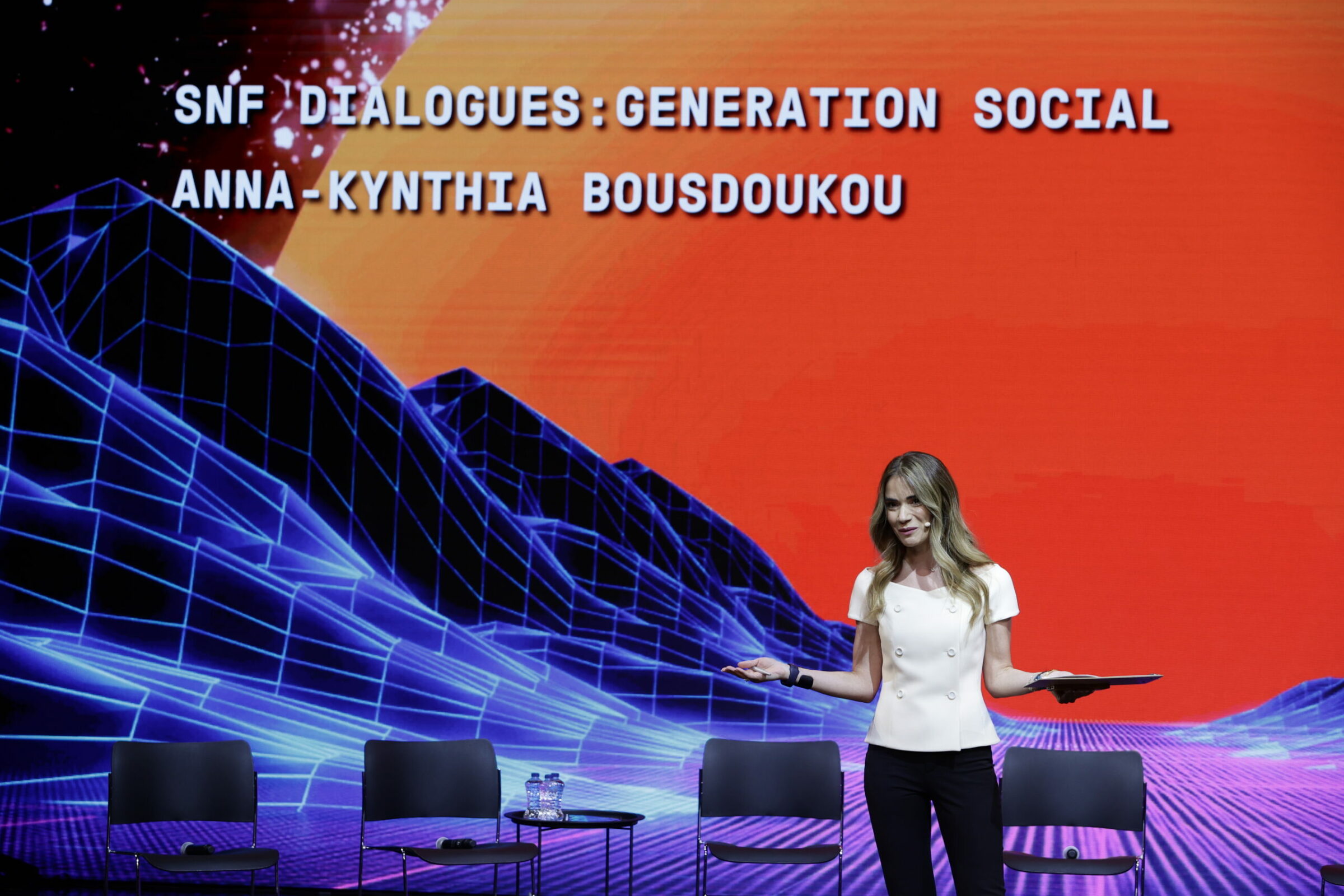 The Dialogues discussion featured the SNF Nostos Youth Advisory Committee, a group of young people from around the world who were actively involved in shaping the program of the 2022 SNF Nostos Conference. "I've found social media to provide a sort of distorted reality as a result of the algorithms, the feedback loops, and for myself it has resulted in a lower general appreciation for life than when I'm off social media," said SNF Nostos Youth Advisory Committee member Thibeaux Hirsh. Member Mary-Ann Nobele commented, "I, on the other hand, have a very good relationship with social media. And I think it's because of how intentional I am in terms of my use of social media. I think I'm very particular about who I follow, why I'm keeping up with them, what I'm taking from that experience, and how they affect me. To a certain degree, we're all influenced. It might not be direct, we might not acknowledge it immediately, but slowly things do begin to influence you." Member Giannis Vassilopoulos commented on the way young people get informed through social media, saying, "At the start, I was thinking that social media is just another outlet for news. But it's not like television, newspapers, because the thing that changes on social media is the algorithms behind it, because they present to you what they know you like to see. The basic element that brings that information to you is not the same for everyone. It's based on what you want to think." "I'm from the United States and I think something that we see a lot, especially currently and throughout the COVID-19 pandemic, is that we have a lot of this misinformation. We have a lot of this unverified, un-peer-reviewed information that is wandering unfettered, especially in the realm of social media. It's very hard to know who to believe or what is real, especially when you can edit all these photos and have that perfection in photos. For me it's something that really is terrifying," said member Joy Fan. Member Beatrice Nyamwenge Okech commented on the way in which social media helps her connect with the rest of the world, saying, "I would say that my relationship with social media is healthy, in the sense that I've turned my platforms into this really happy space for myself…. For me, it's, one, a learning platform, and also my window into the outside world, because you learn about so much that's happening all over the world from social media. I get to find out about what's happening in L.A. while I'm in Nairobi."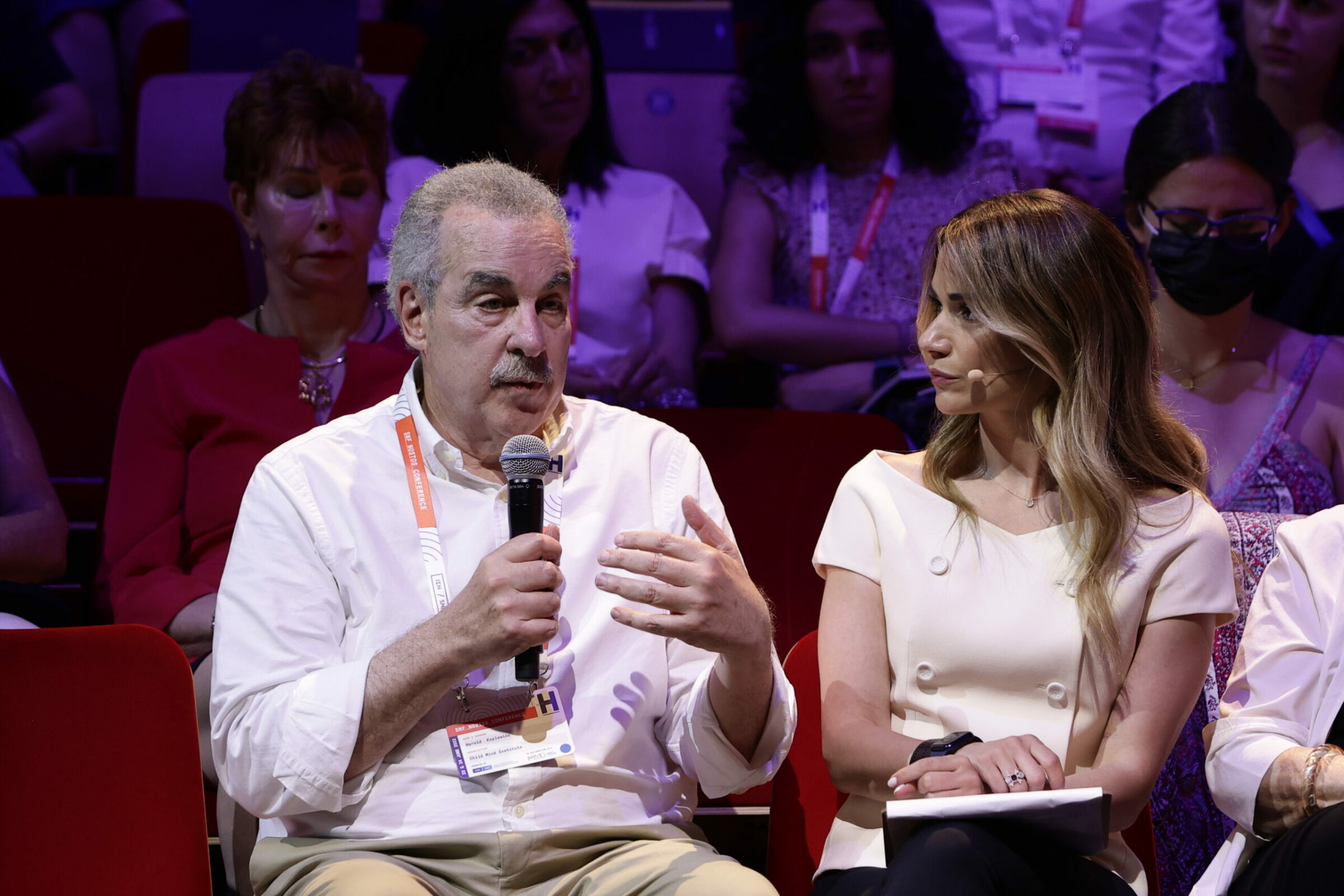 Founding President and Medical Director of the Child Mind Institute Harold Koplewicz also joined the event, talking about the effects of social media on the mental health of young people, saying, "Every time you get a like, your brain actually responds to it. It feels good. You get a charge After a while you, brain needs more and more dopamine Social media does have a positive when we are looking for community. However there is the dark side. We have studies that have shown, particularly during COVID, that young people under the age of 24 who use social media more than eight hours a day—it's defined as problematic internet usage—can have ill effects. Not on everyone; that's the impressive part. It turns out that if you have an existing depression, or you have ADHD, it is toxic. It makes your symptoms much worse if you are on social media eight hours or more a day."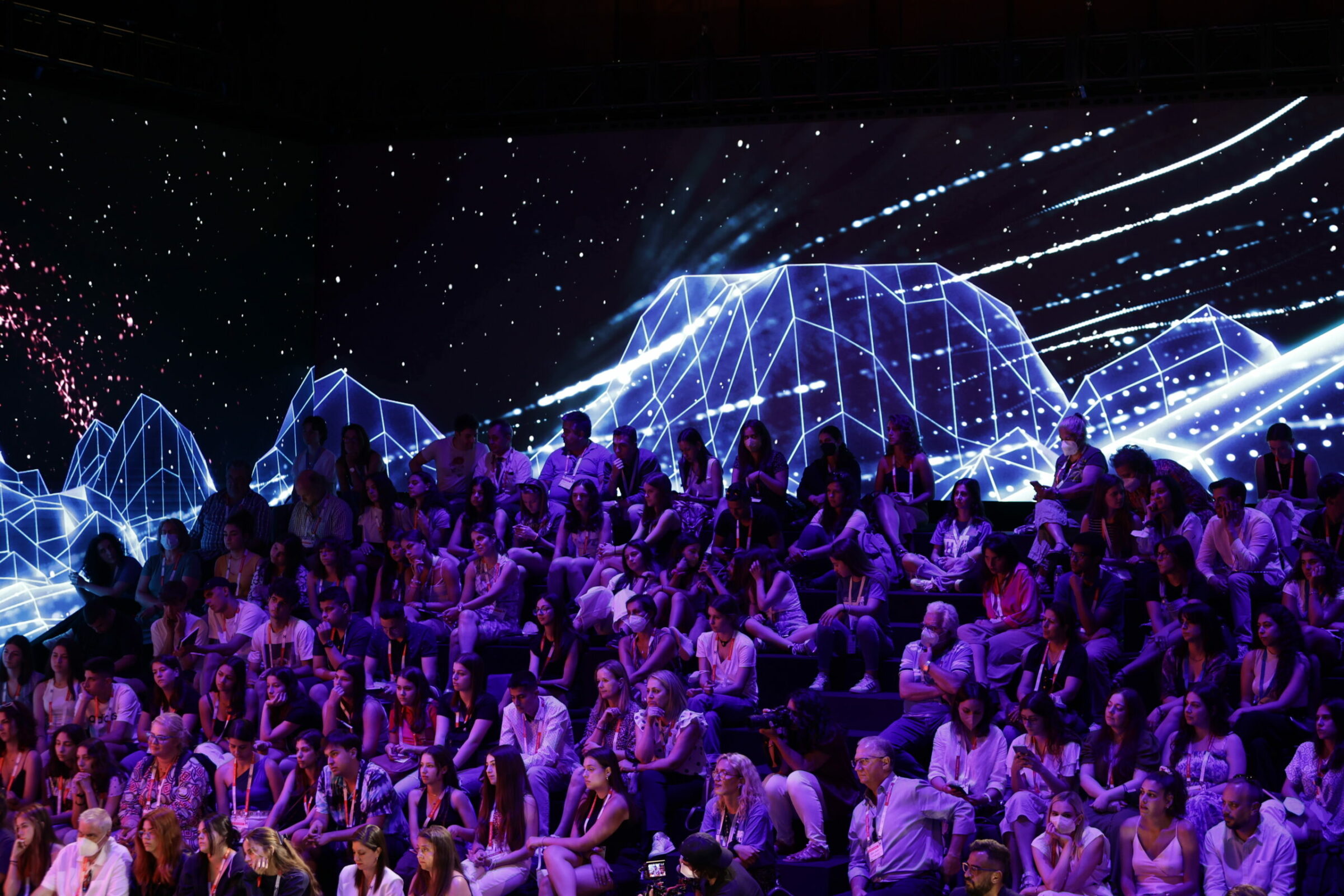 As part of SNF Nostos Health and just before the closing of the SNF Nostos Conference on Health, the SNF Dialogues also welcomed 55 students from all over Greece, through a valuable collaboration with The Tipping Point. Doctors, psychologists, neuroscientists, bioscientists, academics, nutritionists, and other experts interacted virtually with students from 20 high schools across Greece, embarking on a broad dialogue on health, prevention, care, and awareness that concluded on the Dialogues stage. The students participated in the Health Literacy program, implemented by The Tipping Point with a grant from SNF in collaboration with iMEdD (incubator for Media Education and Development), as part of the SNF Nostos Conference 2022.
The SNF Dialogues are curated and moderated by Anna-Kynthia Bousdoukou and are held through journalism nonprofit iMEdD (incubator for Media Education and Development).

*The opinions expressed by Dialogues participants, whether representing officially institutions and organizations or themselves, are solely their own and do not necessarily represent the views of the Stavros Niarchos Foundation (SNF) or iMEdD. Speakers' remarks are made freely, without prior guidance or intervention from the team.