The journalistic chronicle by iMEdD capturing the first days of a "new normal"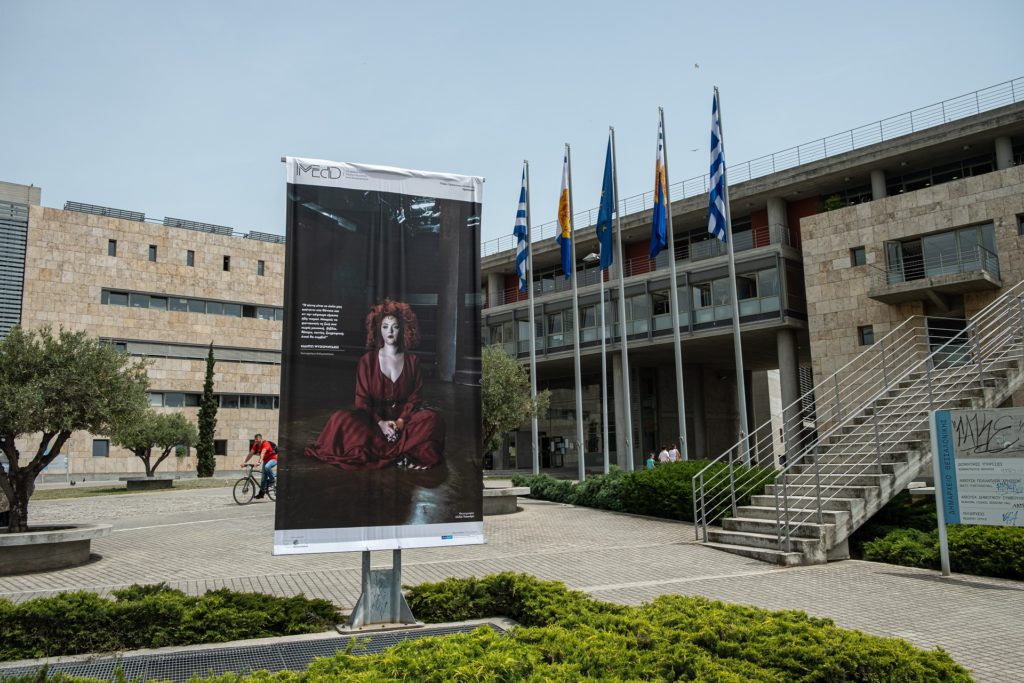 After an almost reflexive first-days recording, immediately after the lockdown lift, "Present" are found again in public spaces, experiencing a "new normal". Journalists, photojournalists and film-makers comprising iMEdD's network of associates, travelled to places that hardly remind the pre-pandemic era to record everyday life after the lockdown.
The stories of those who were "present" everyday in the previous months travelled to cities across Greece and are now succeeded by new stories about the day after. Schools, churches, airports, ports, hair salons make up the journalistic documentary of the day after that is already posted on public spaces and online at parontes.imedd.org.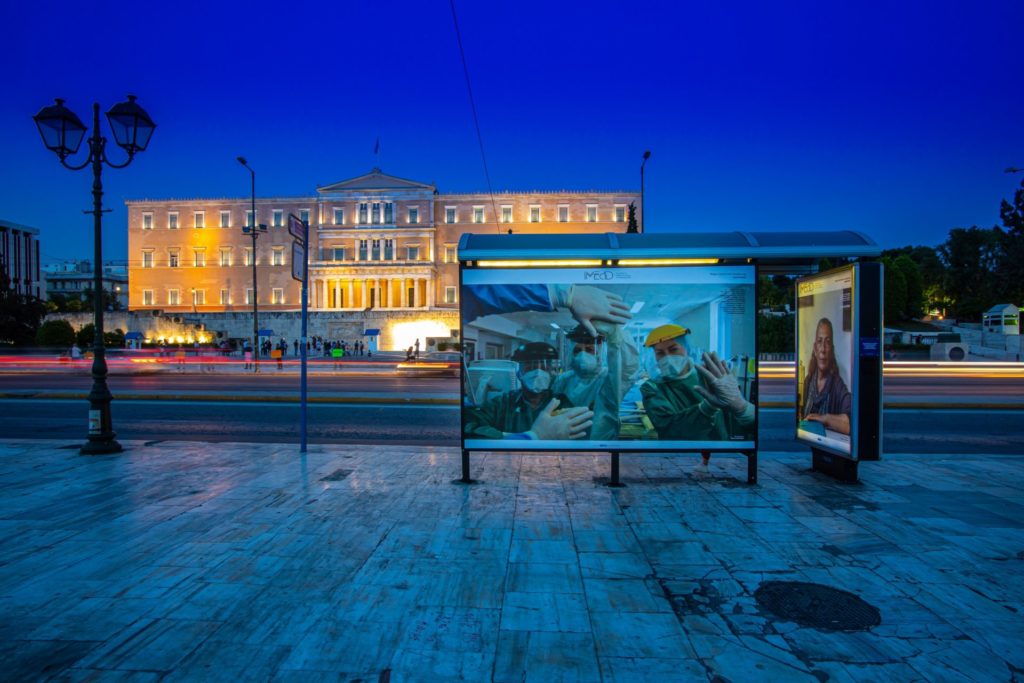 "Present" are recorded by: Giannis Adamidis (journalist), Eirini Vourloumi (photojournalist), Sophia Exarchou(film-maker), Giorgos Iliopoulos (film-maker), Marianna Kakaounaki (journalist), Yannis Kolesidis (photojournalist), Kostas Koukoumakas (journalist), Giorgos Moutafis (photojournalist), Yannis Ntrenogiannis(journalist – film-maker), Natassa Mplatsiou (journalist), Marianna Oikonomou (film-maker), Timos Papadopoulos (journalist), Myrto Papadopoulou (photojournalist), Dimitris Papaevangelou (programmer), Nikos Pilos (photojournalist), Nikos Pitsiladis (journalist),Sara Souli(journalist),Katerina Sotirakou (journalist), Alexia Tsagkari (journalist – film-maker), Phoebe Fronista (journalist – film-maker), Thodoris Chondrogiannos (journalist).The coordination of participants and editing of the material was carried out by the iMEdD Ιncubator.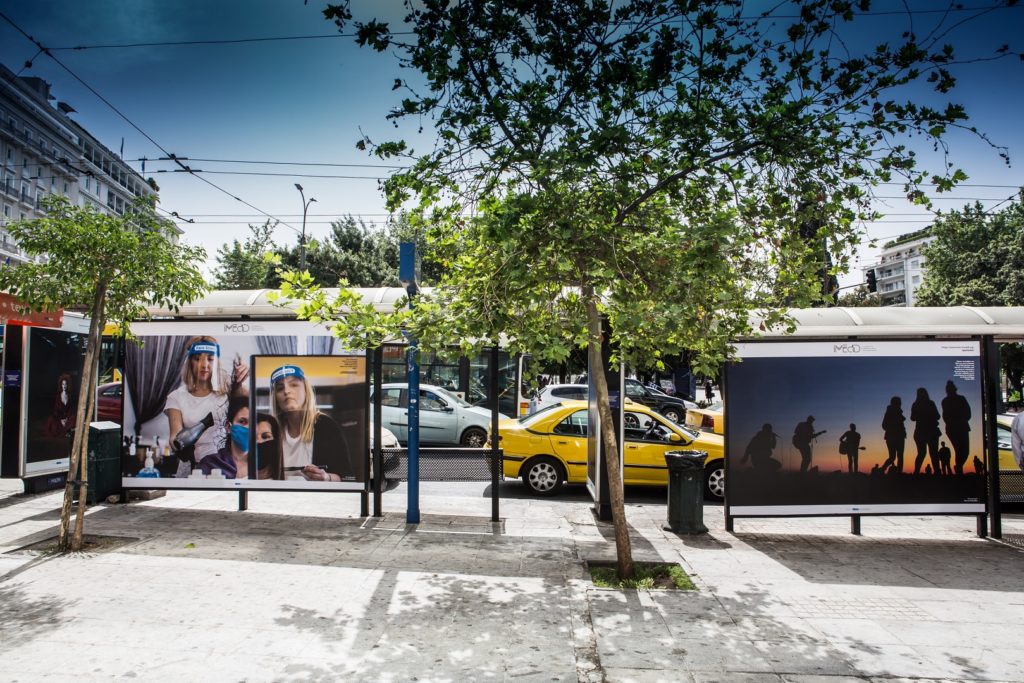 "Present", having travelled to Athens, Thessaloniki, Patras, Volos, Heraklion – Crete, can be now found in Loutraki, Chios, Kastoria, Orestiada, Trikala, Velvento – Kozani and Visaltia, with the coordination and support of the respective Municipal Authorities.
Meet "Present" at: https://parontes.imedd.org/en/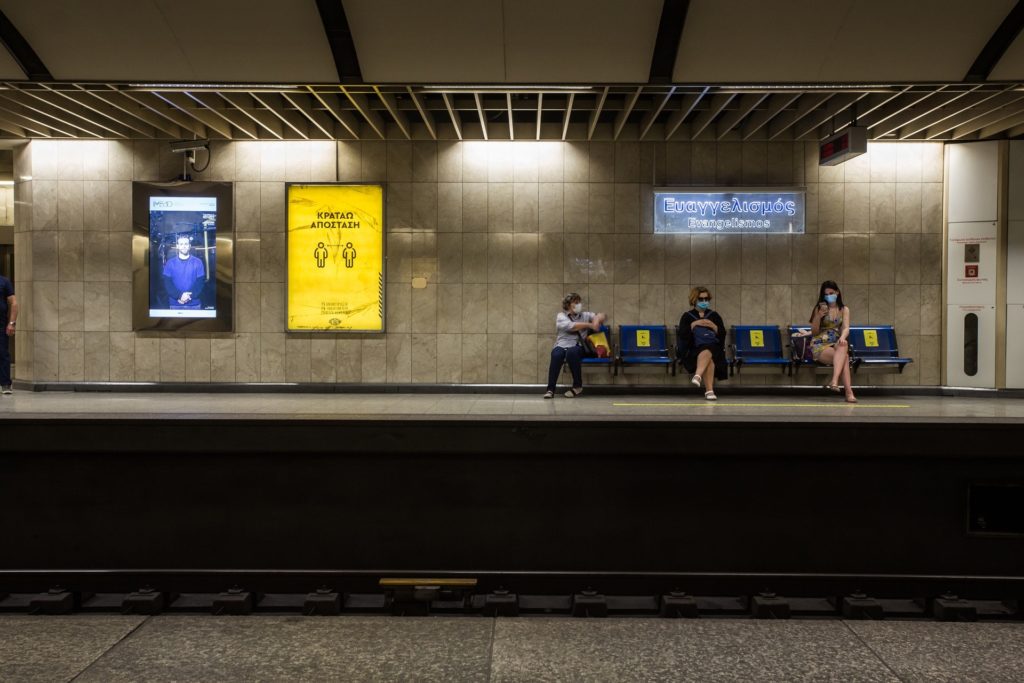 #parontes
The journalistic recording "Parontes"/ "Present" by iMEdD is not an advertising campaign, but a journalism project recorded by journalists, photojournalists and film-makers. The specific action was implemented by initiative of the non-profit journalism organisation iMEdD and with the purpose of being displayed in public spaces in Athens, Thessaloniki, Patras, Volos, Heraklion of Crete and soon in more cities across Greece. In accordance with the principles of journalism ethics, iMEdD has taken the lawful participation consent both by the contributors and the participants of the project.