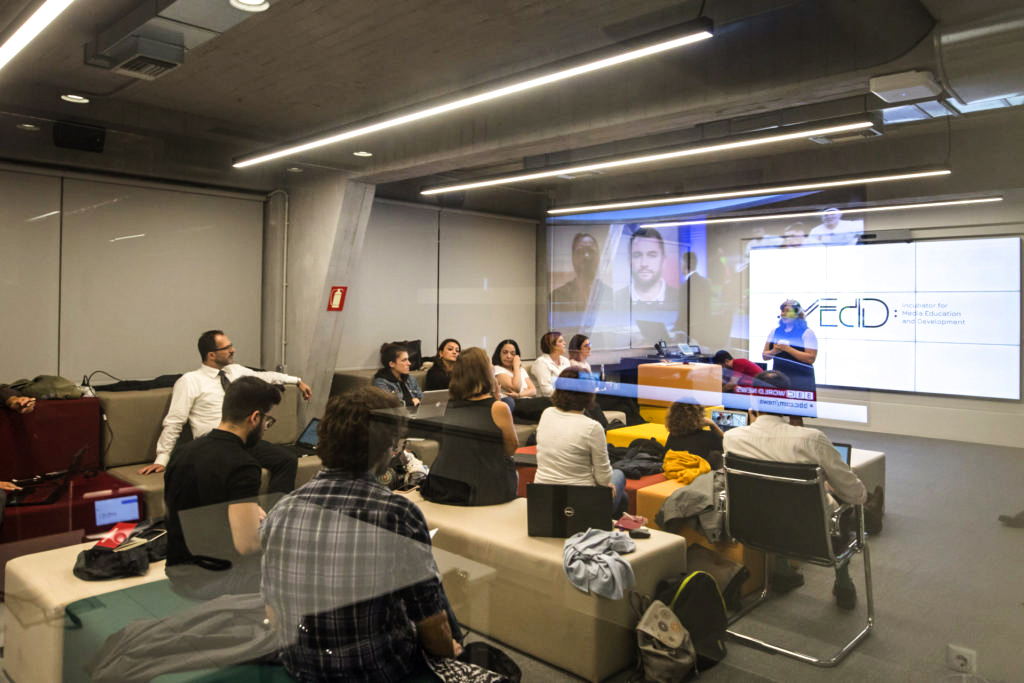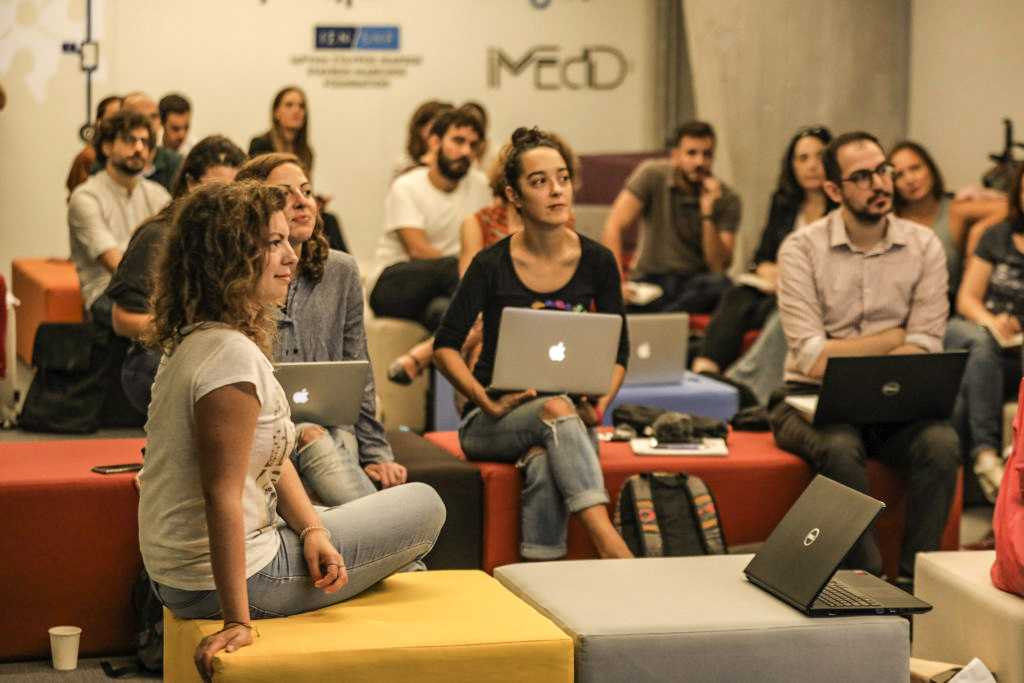 The second thematic cycle of the Ideas Zone, designed and implemented by the Columbia Journalism School, at iMEdD (incubator for Media Education and Development) has been successfully completed. The purpose of "Newsroom Essentials" was to cover topics such as data journalism, multimedia, investigative journalism and the concept of entrepreneurship in journalism, within an 8-week period. The program included items from the main courses of the Columbia Journalism School: Summer Investigative Reporting Course, Lede, Columbia Journalism Video Workshop, and Sulzberger Executive Leadership Program.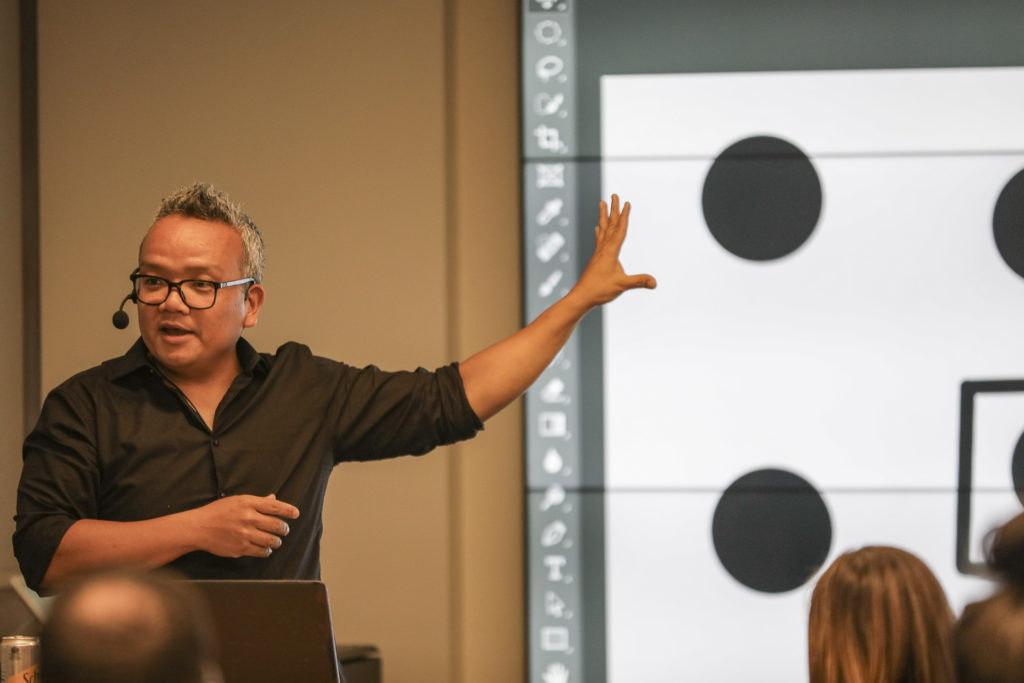 The program started with the Video/Multimedia module, lectured by professor Duy Linh Tu, journalist, documentarian, film-maker and author of the book "Narrative Storytelling for Multimedia Journalists", who introduced participants to the use of Multimedia and the concept of Video Journalism and showed them how to produce fascinating Video Stories.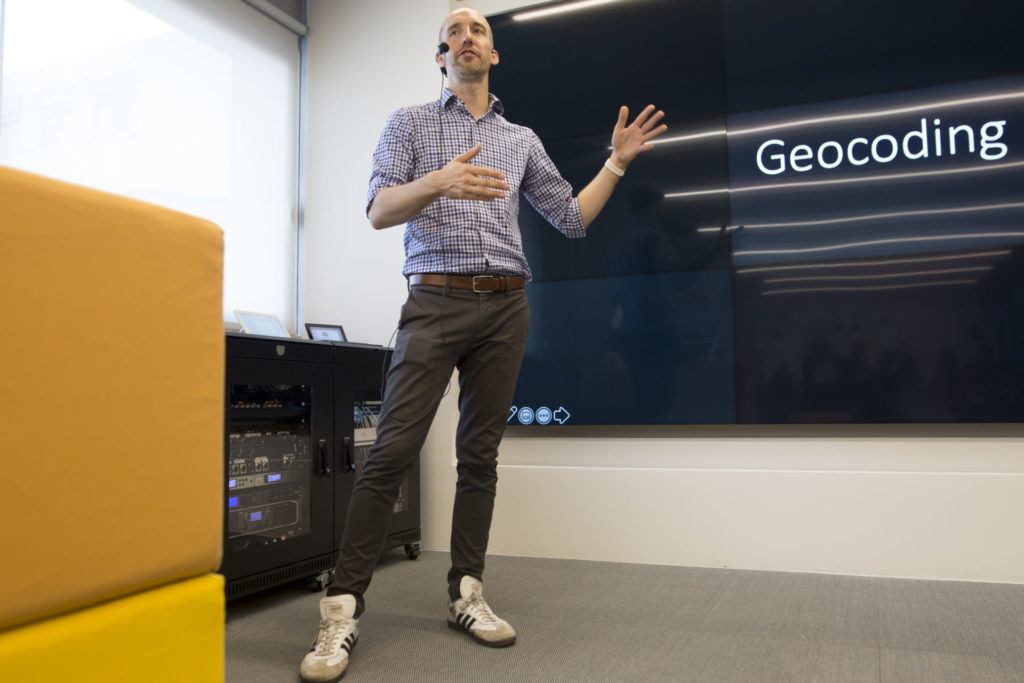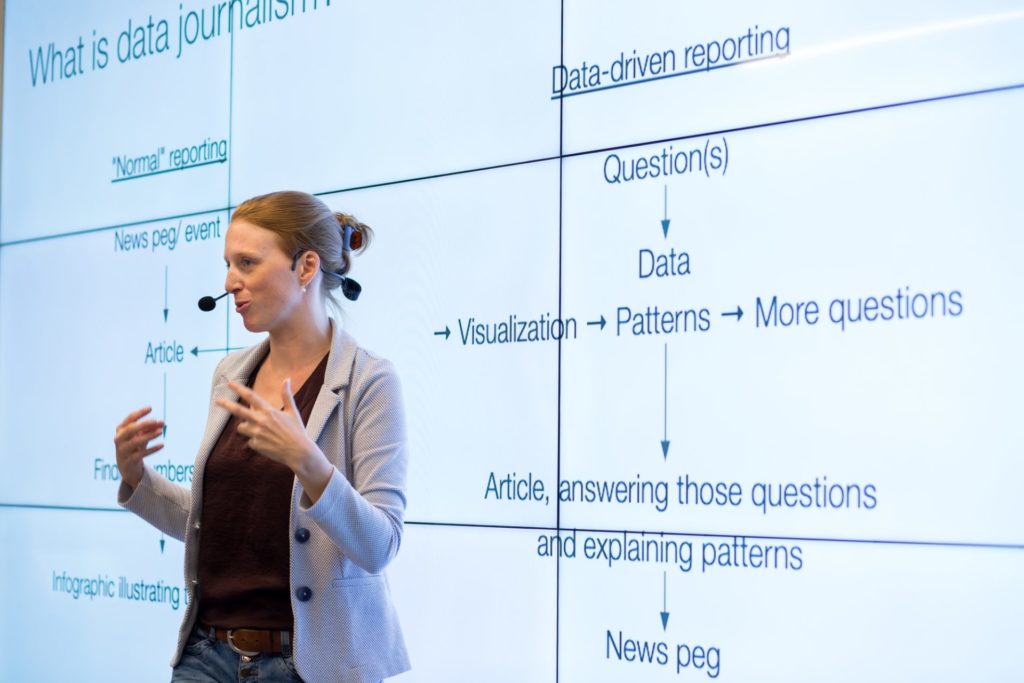 The second module, entitled Data Journalism, was lectured by data journalist Gianna-Carina Gruen, head of the data-driven journalism team of Deutsche Welle, and by Jonathan Soma, Director of the Lede Data Journalism program at the Columbia Journalism School. Gianna Gruen guided participants into a step by step research and visualisation of a data-analysis-based topic. Jonathan Soma, having been published in ProPublica, the WNYC, The New York Times etc., among else, introduced participants to the Python programming language, web scraping and database mapping using the QGIS geographic information system.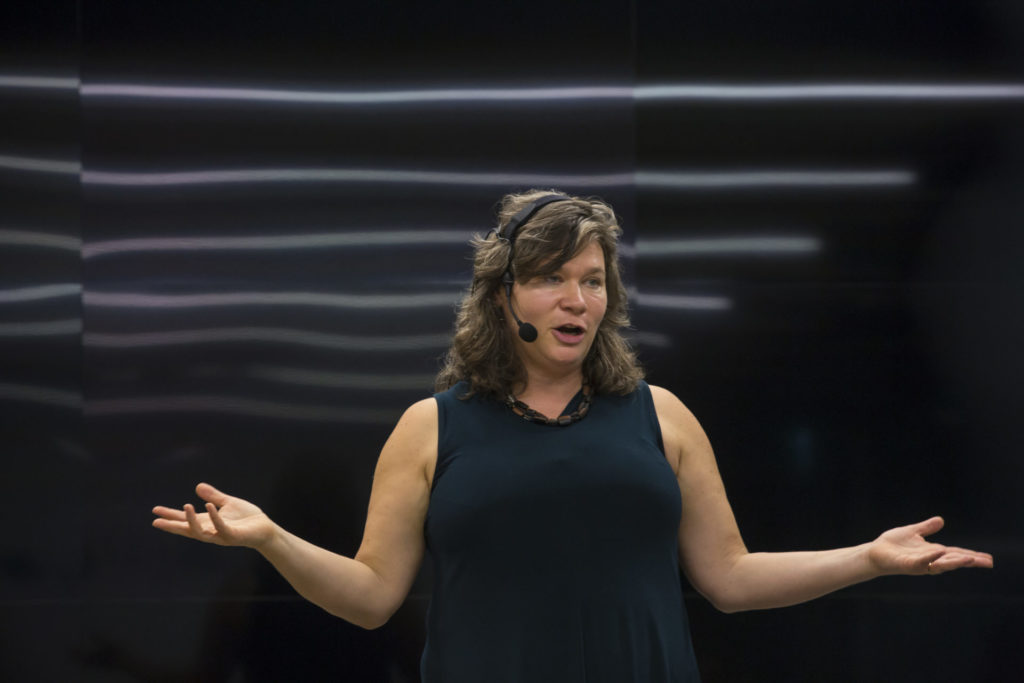 In the third module, entitled Investigative Journalism, the lecturer, Sara Silver, a journalist with extensive experience with the "Financial Times", the "Associated Press" and "The Wall Street Journal", presented research techniques and methods, analysed specific case studies, information drawing techniques from different sources and pointed out the significance of collaboration and teamwork in investigative journalism projects.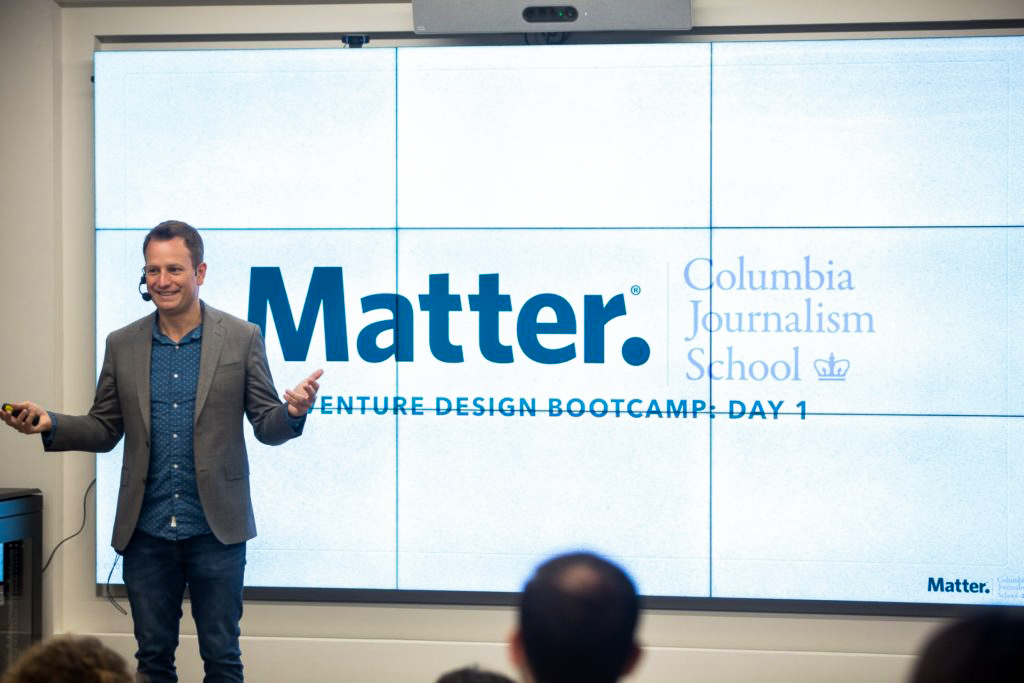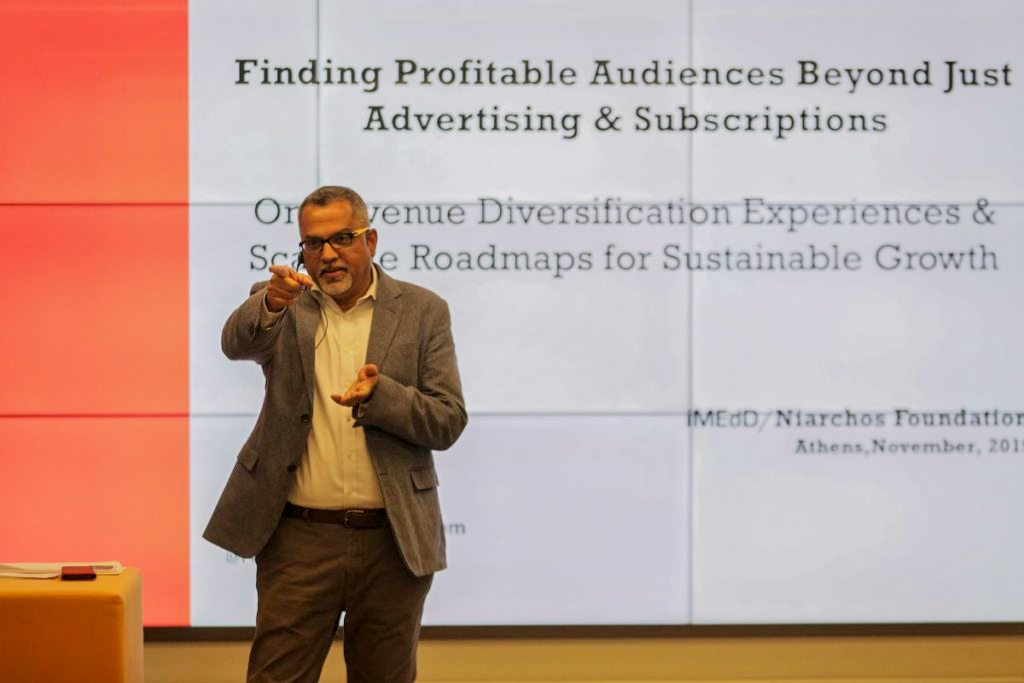 The "Newsroom Essentials" program was completed with the module Business of Journalism. The lecturers of this module were Corey Ford, co-founder and Managing Director of Matter, an accelerator for Media start-ups, in order to create a more updated, aware and inclusive society, and professor Raju Narisetti, Director Knight-Bagehot Fellowship in Economics and Business Journalism, Professor of Professional Practice, chief executive of the Gizmodo Media Group, who among else has co-operated with the News Corp., The Washington Post, The Wall Street Journal, The Economic Times in New Delhi and The Dayton Daily News. Both Corey Ford and professor Raju Narisetti guided participants through all stages of idea design and development, from the moment it is conceived to its implementation, though a creative and interactive procedure.
Photographs: Andreas Simopoulos, Christos Karagiorgakis, Pinelopi Gerasimou