Health
On Tuesday, November 23, 2021, SNF Dialogues held an open, public discussion on the essential human right to health.
The availability and quality of care, as well as questions of access and ethics, were central themes of the live Dialogues webcast. Discussion between the audience and the speakers at this 48th SNF Dialogues event covered how the COVID-19 pandemic highlighted—as dramatically as possible—the unpreparedness of health systems worldwide, our future after the pandemic, and more.
Students from the health sector who participated in the dialogue raised concerns about Greece's medical student and resident training, the challenges they face in their studies, the need to evaluate professors, and the fact that many see their diploma largely as a passport for going abroad.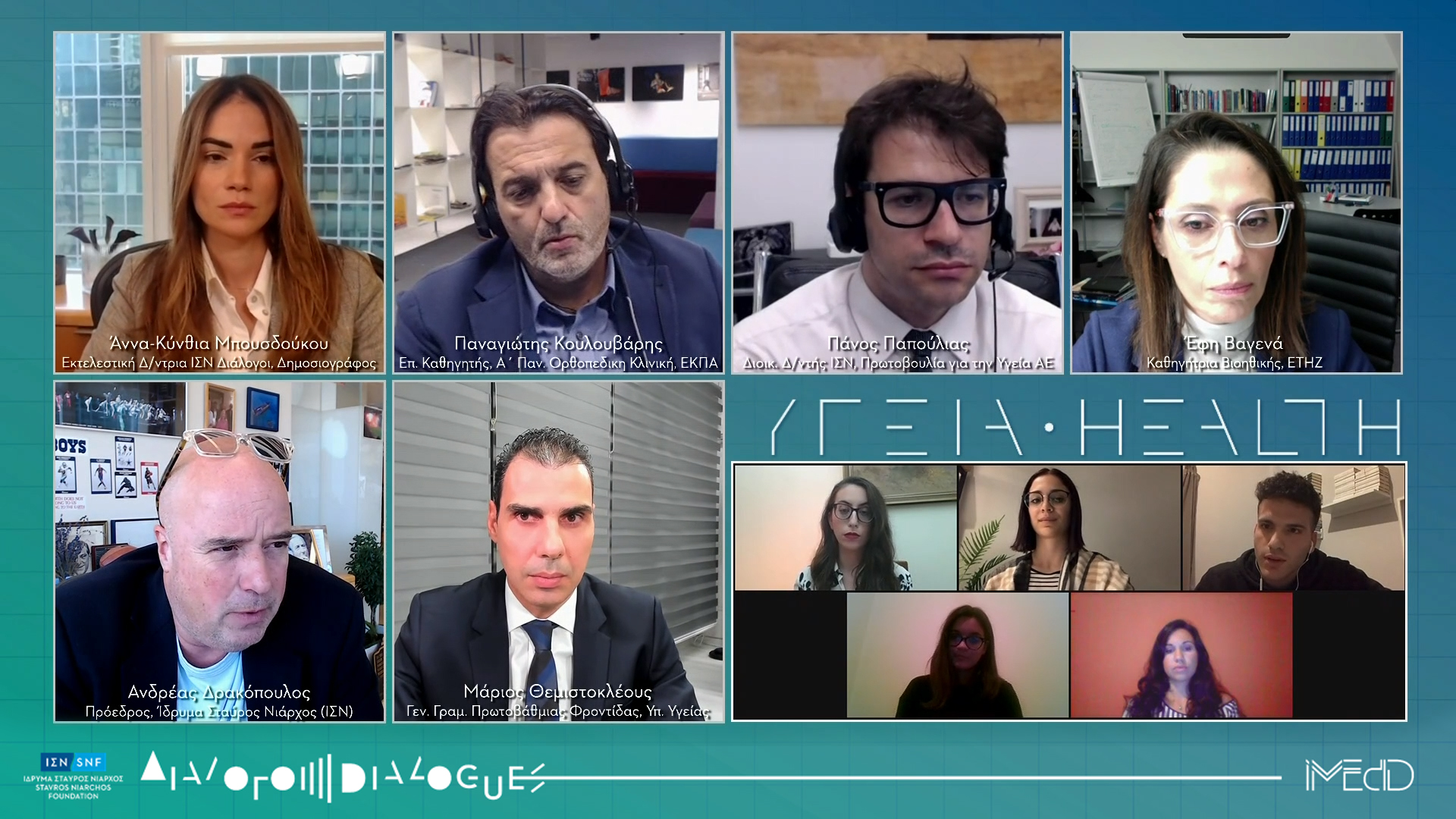 Creating further opportunities for public discussion around this critical topic, SNF Nostos Conference 2022 will address the theme of health on June 23-24.
The Dialogues are curated and moderated by Anna-Kynthia Bousdoukou and are held through journalism nonprofit iMEdD (incubator for Media Education and Development).