Workbench an automated data journalism platform, allowing journalists to thoroughly investigate a topic, using advanced big data analysis methods. All the tools required even for the most demanding data investigation are provided on the platform for free, along with fast and easy courses guiding journalists in each step of a data story production.
A team of greek data journalists and academics, as well as the founder of Workbench, worked together with iMEdD's support to localize this powerful platform and make it available for journalists in greek.
The Workbench founder, veteran data journalist, Jonathan Stray, talked about the project. "I am so excited that Workbench is now available in Greek. For quite some time now data journalism constitutes an international profession, but not everybody has the same chance to learn. This translation will allow Greek students to learn extremely fast the key points of data analysis and story reporting. We are looking forward to including translation for even more European languages in the near future".
"The idea to bring Workbench to Greece was something that occurred to me during a course, while professor Jonathan Stray was analyzing how the Facebook algorithm works. I was at Columbia University, under scholarship by the Stavros Niarchos Foundation and had actually realize that the knowledge we acquired there was valuable and a way had to be found for bringing this knowledge to Greece. The way was found with the contribution of iMEdD", said project manager Katerina Sotirakou.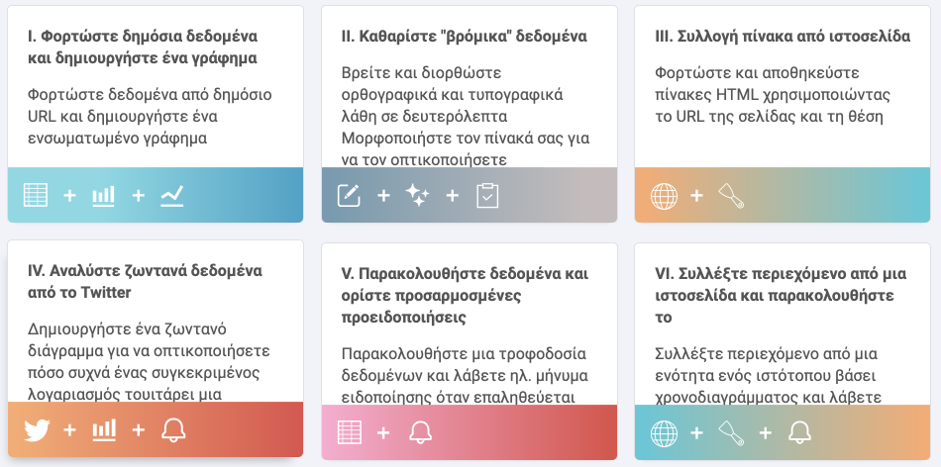 Workbench is not only a toolbox for journalists but provides interactive courses too. These concern a series of 12 courses, starting out with beginners' basics, such as how to calculate the mean average, and works its way to advanced formulas and techniques.
In addition to the localization of the platform in Greek, the project also included the globalization of the code, with the goal of translating Workbench and making it available in many more languages. For instance, the translation in French started 2 weeks ago while the team is currently discussing a future translation in German with the University of Vienna.