In November 2019 I participated in the first cycle of the iMEdD incubator. The idea, was to document the lives of people living on the outer islands and barren islands during the winter. An attempt to highlight the shortcomings, the difficulties of the daily life of the islanders, but also the wild beauty of the place, through photos, videos and personal stories of people. So I visited the mountainous settlement of Olympus, in Karpathos.
This year, participating in the third incubator cycle, in order to continue this multimedia project, I visited Olympus again during the Easter holidays. On my first visit, the testimonies of the few inhabitants of this settlement described a very strong tradition, but one that is lost over time. Having listened to their anguish, I wanted to be next to them to capture, with images and testimonies, this uncertain transition. With my fellow camerawoman, Phoebe Fronista, we were there during Holy Week and recorded very special customs intertwined with mourning and grief.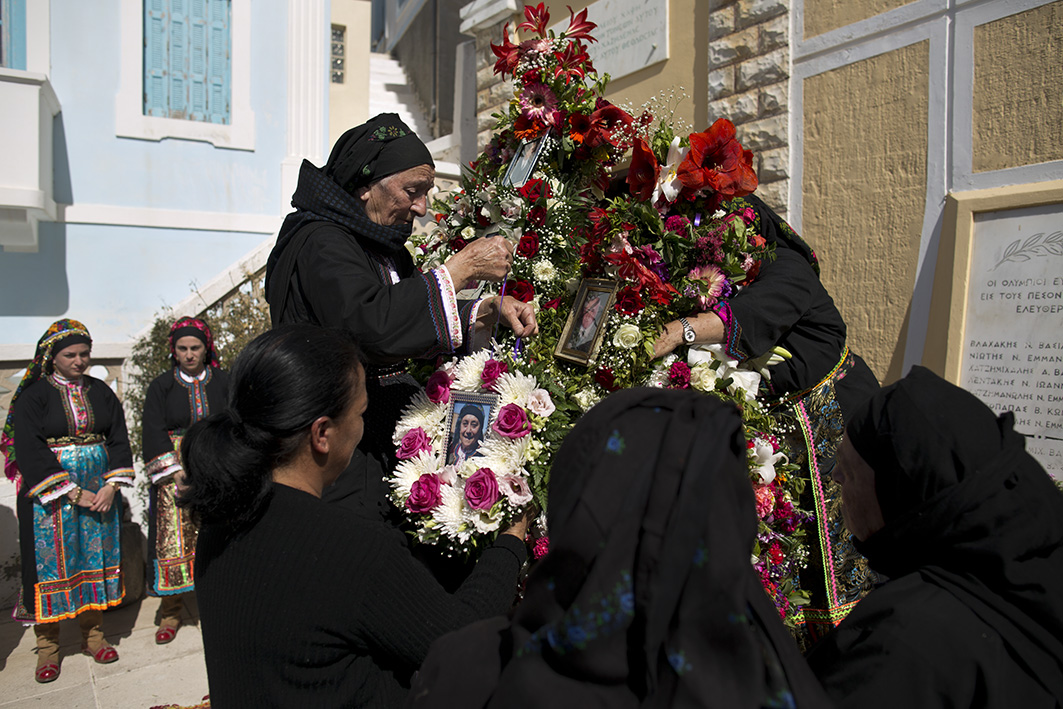 On Good Friday morning, women dressed in traditional black costumes decorate the Epitaph. After first covering the whole thing with flowers, they place wreaths with images of people who have passed away over time. Slowly and ceremonially it is filled with pictures of parents, siblings, spouses. After the end of the morning service, the women who wove the wreaths stand in front of the photos of the dead and begin the dirge. Words of love and remembrance come from their lips, dedicated to those who have been lost. Lamenting the lives that have been snuffed out and with them they drag the traditions of this land into oblivion.
Next to the decorated Epitaph, longing for the customs but especially for the people who have gone, the priestess Irene Diakogeorgiou asks herself, anxiously wondering about what the future holds for them "How can we keep our customs after the people have gone?"
written by Yannis Kolesidis