In collaboration with the "Network for Children's Rights" for the "Migratory Birds" project.
iMEdD's Bridge pillar continues its action, supporting activities that touch on social issues via journalism. In this context, iMEdD Bridge collaborates with the "Network for Children's Rights", implementing a series of on-line workshops on a variety of topics exclusively addressed to the team of Young Journalists of the project "Migratory Birds".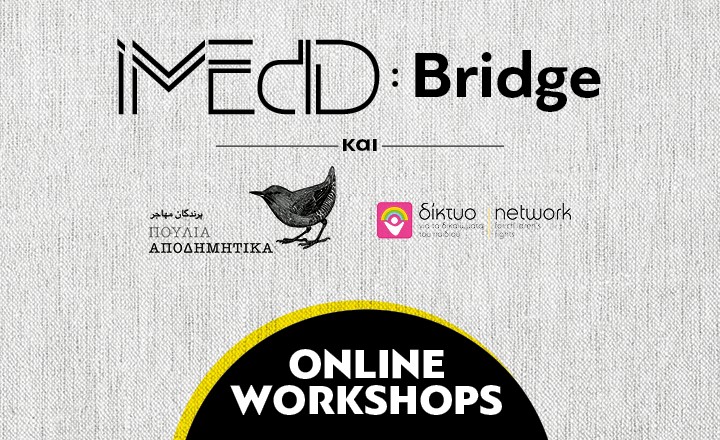 Through the workshops, the Young Journalists group discover the different aspects of journalism as a profession, meet established colleagues of the industry and further investigate journalistic practices and tools. The SERIES of iMEdD's Bridge online workshops, started on Monday ,September 21stwith a workshop with Angelos Petropoulos (Ant1 News Manager) on "Evening News Programme", while on Wednesday, September 23rd Phoebe Fronista (Freelance Tv Producer, Reuters News Agency) presented the second workshop on "Foreign Press Correspondents". The online workshops will be completed in mid-October, covering a wide range of topics, such as electronic journalism, journalistic documentaries, photojournalism, cinema reviews, etc.
"Migratory Birds" started out as a multilingual, teenage newspaper based on the teamwork of the New Journalists, a group comprising teenage refugees, immigrants and Greeks. Lately, the group has moved forward, establishing their own website featuring texts in English, Greek, Arabic, Farsi, Urdu.
#iMEdDBridge