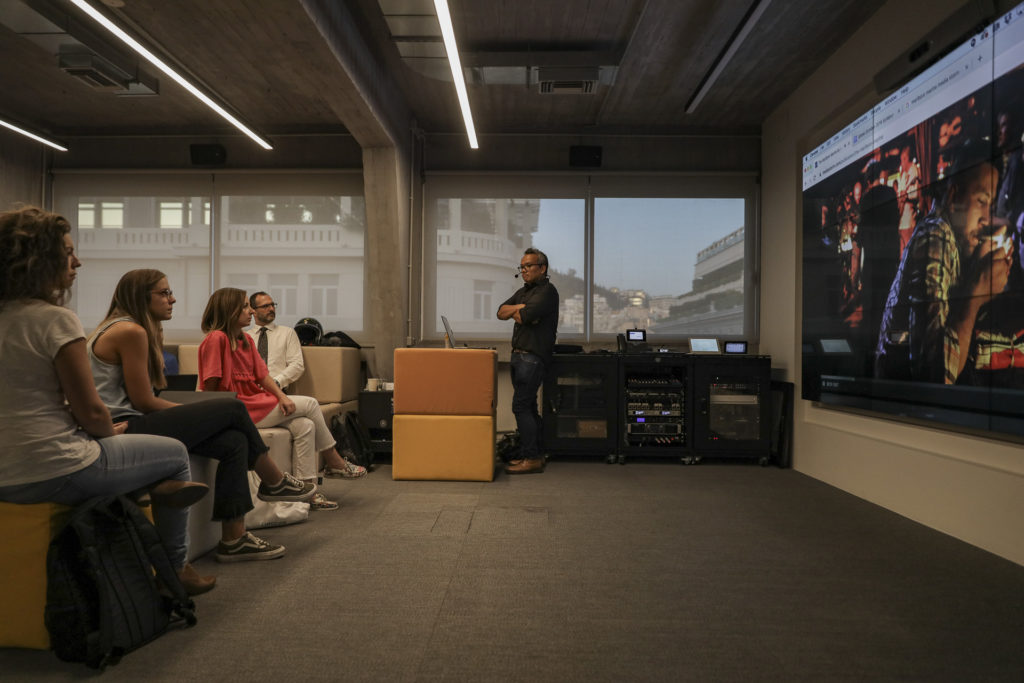 The new Ideas Zone cycle titled "Newsroom Essentials" started yesterday. The program is designed and implemented by Columbia Journalism School and hosted by iMEdD, (incubator for Media Education and Development). Its purpose is to cover topics such as data journalism, multimedia, investigative journalism and entrepreneurial journalism over an eight-week period. "Newsroom Essentials" includes subject areas that are taught in Columbia Journalism School: Summer Investigative Reporting Course, Lede, Columbia Journalism Video Workshop, and Sulzberger Executive Leadership Program. iMEdD's mission is to promote transparency, validity, and independence in journalism, and to provide journalists with all the necessary equipment in its hospitable space.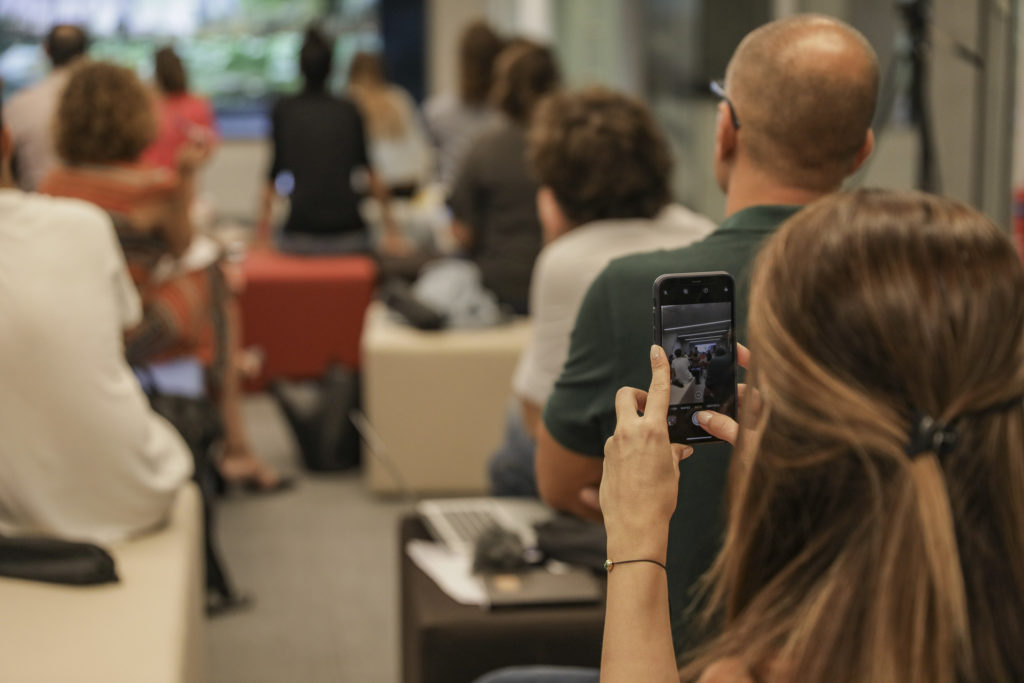 The first module is titled "Video / Multimedia" and consists of 2 sub-topics: 1) Overview of Multimedia and Video Journalism and 2) Producing a Compelling Video Story with professor Duy Linh Tu, documentarist journalist, filmmaker and author of the book "Narrative Storytelling for Multimedia Journalists".
The second module is titled "Data Journalism". This module will be held by Gianna-Carina Gruen data journalist, founder and head of Deutsche Welle's data-driven unit, and Jonathan Soma (Director The Lede Program) programmer who processes data and publishes stories on media such as ProPublica, WNYC, The New York Times and more. This module covers a wide area of knowledge on the topic, ranging from data retrieval to visualization and proper storytelling.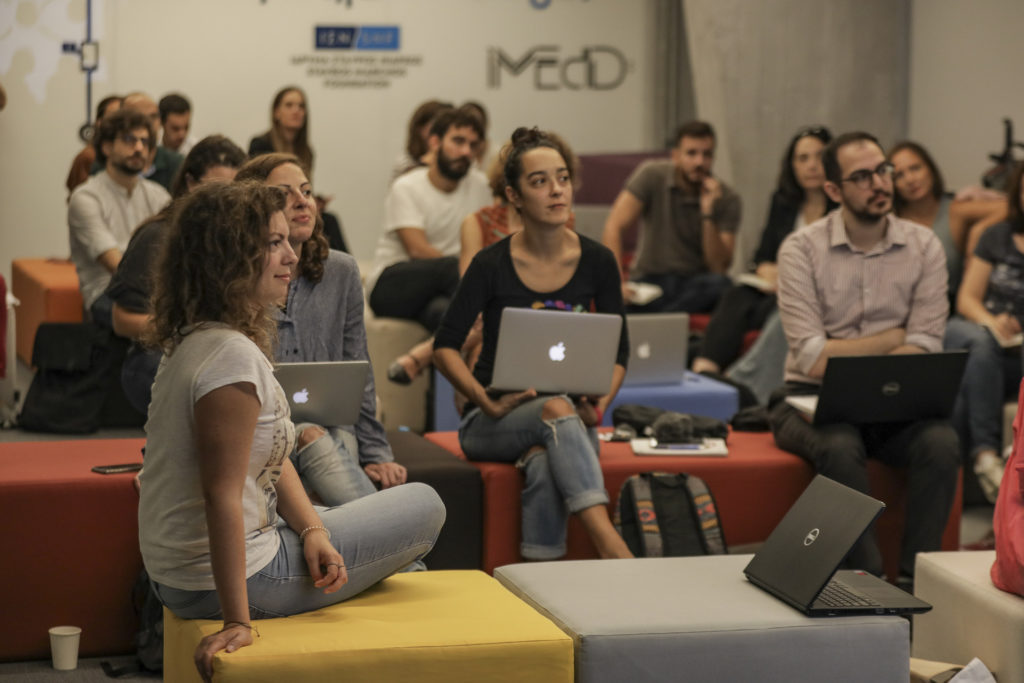 In the third module, "Investigative Journalism", Sara Silver, a journalist with vast working experience in the Financial Times, the Associated Press and The Wall Street Journal, will give participants the opportunity to "dive" deep into investigative journalism. She will talk about techniques and research models, analyze various case studies, show them how to derive information from various sources, and explain the importance of collaboration and teamwork in research journalistic projects.
Last, but not least, is the module titled "Business of Journalism". Presenters in this section are Corey Ford, co-founder and CEO of Matter, an accelerator for media startups, and Professor Raju Narisetti, Director Knight-Bagehot Fellowship in Economics and Business Journalism, Professor of Professional Practice, chief executive of Gizmodo Media Group, who has collaborated with News Corp., The Washington Post, The Wall Street Journal, The Economic Times in New Delhi and The Dayton Daily News. Both will bring participants closer to the concepts of Design thinking and entrepreneurship in journalism.
Photos from the first session "Video/Multimedia" with professor Duy Linh Tu