BOOK PRESENTATION AT THE IANOS BOOKSTORE IN ATHENS
WEDNESDAY 13.10.2021 | 18.00
What is misinformation and what is the much-discussed fake news? Are we at risk when we – perhaps naively – "share" posts on social media without a second thought? Are global tech giants, in a display of digital arbitrariness, directing our behaviors to the point of eroding trust in democracy, free speech, or science, preventing us from making good decisions? In any case, 83% of European citizens consider misinformation to be a threat to democracy and 63% of younger digital users suspect that they encounter fake news more than once a week. On the other hand, Europe is proving to be a global leader in the fight against fake news in the digital world by forcing Facebook, for example, to delete 1.3 billion user profiles in three months "for security reasons".

As the author of the book, Clementine Diakomanoli, a European Commission official, says, "with misinformation on public health issues having cost human lives during the recent pandemic, the problem and public debate around fake news is intensifying and a 'smart' response to the phenomenon is more necessary than ever. Equally necessary is the need to inform the average citizen-user of technology on how to manage the good of (super-abundant) information in a digital environment that is evolving at a dizzying pace and is not without its malicious actors."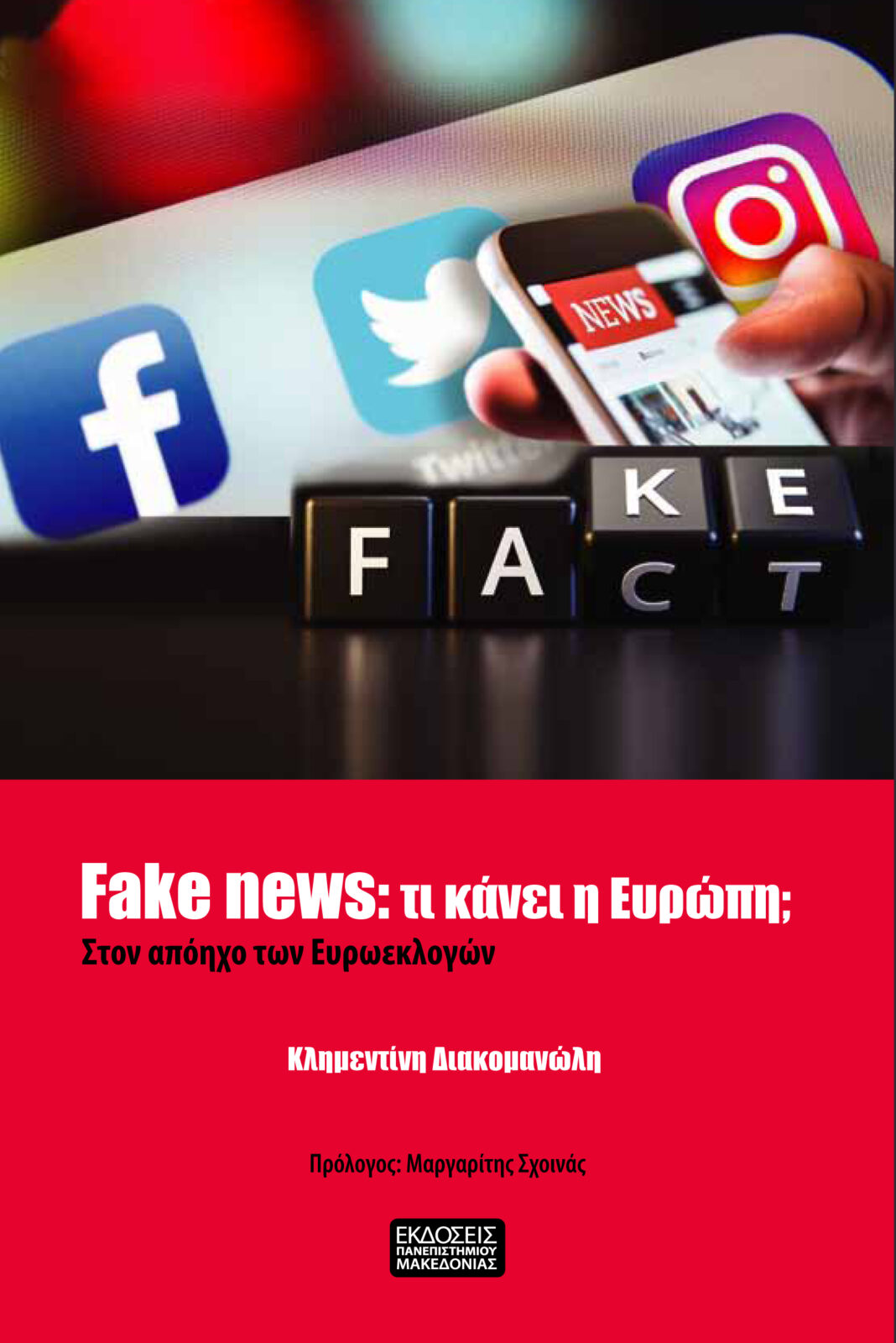 On the occasion of the book's release, four special guests discuss Fake news and its presence in Greek reality.
Nikos Panagiotou, Associate Professor, Department of Journalism and Mass Communication, Aristotle University of Thessaloniki.
Thodoros Gorgakopoulos, Professor of History, Thodoros Gorgakopoulos, PhD. Editorial Director of diANEOSIS
Stratis Trilikis, Journalist. Programme Director iMEdD
Dimitris Xenakis, Journalist. Co-founder of Inside Story
The discussion will be moderated by journalist Elena Papadimitriou
The event will be greeted by the Vice-President of the European Commission, Margaritis Schinas, through a video message.
The event will take place at IANOS Athens, 24 Stadiou Street, Athens and will be broadcasted live online on Youtube channel and IANOS Facebook page.