The course of the disease in our country and around the world is recorded by the online application by iMEdD Lab, which was initially launched in mid March and since then remains continuously updated, 24/7, using automated procedures.
For Greece, in particular, the iMEdD Lab collects data from any official information source available (written announcements, press releases, daily reports of the Hellenic National Public Health Organisation (EODY) in PDF form, covid19.gov.gr platform). Using automation and specialised programmes developed by iMEdD Lab:
structured datasets have been created and are constantly updates, published and freely distributed in the journalistic and research community
the application remains continuously updated, based on the latest available data each time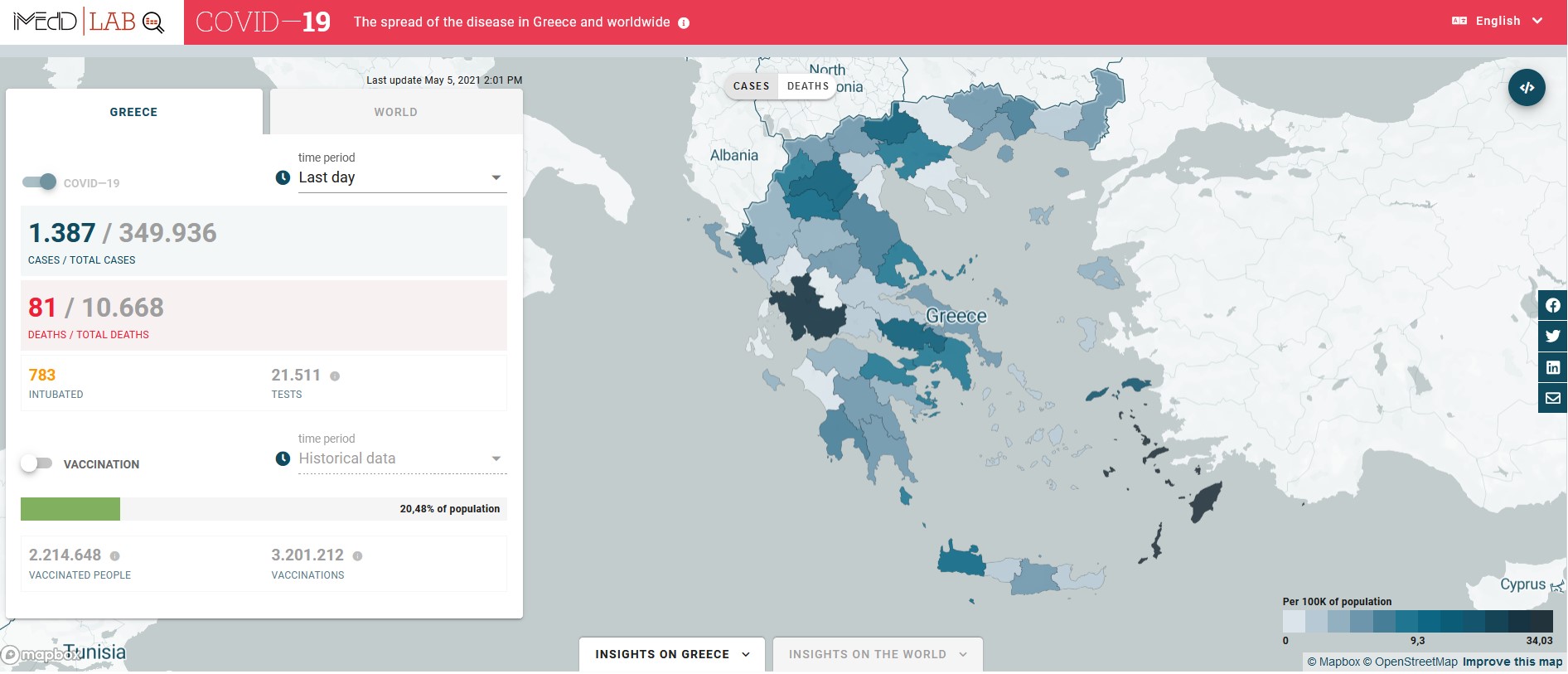 Open and freely available data
The datasets, that have been created and maintained, by ongoing updates, by the iMEdD Lab, are published on the account of iMEdD Lab in GitHub. In specific, among other things, data on the confirmed cases and deaths by Region in Greece, in .csv files can be fount at the repository open-data/COVID-19. Data files are accompanied by a detailed description of their content and the sources used.
Free embedding of maps and graphs in your own website
The iMEdD Lab application is distributed under a Creative Commons license: you can share or/and embed this iMEdD Lab online application in your website, in accordance with the terms hereof. Please kindly cite the creator and comply with the terms and restrictions stated here.