iMEdD's event presentation of the Greek version of the Data Journalism Handbook II, brought together (data) journalists, academics, civic-tech community members, and students to openly discuss why and how data can enforce and enrich journalistic investigation and storytelling.

Kelly Kiki, data journalist, project manager at iMEdD Lab and the curator of the Greek edition of the handbook, Katerina Sotirakou, PhD candidate & member of the New Technologies Laboratory of the Department of Communication & Media, University of Athens, Greece and Sotiris Sideris, data journalist Reporters United & CCIJ, co-founder of AthensLive, member of the New Technologies Laboratory of the Department of Communication & Media of the School of Communication & Media of the University of Athens lead the conversation, while Jonathan Gray, one of the editors of the original edition, also joined online.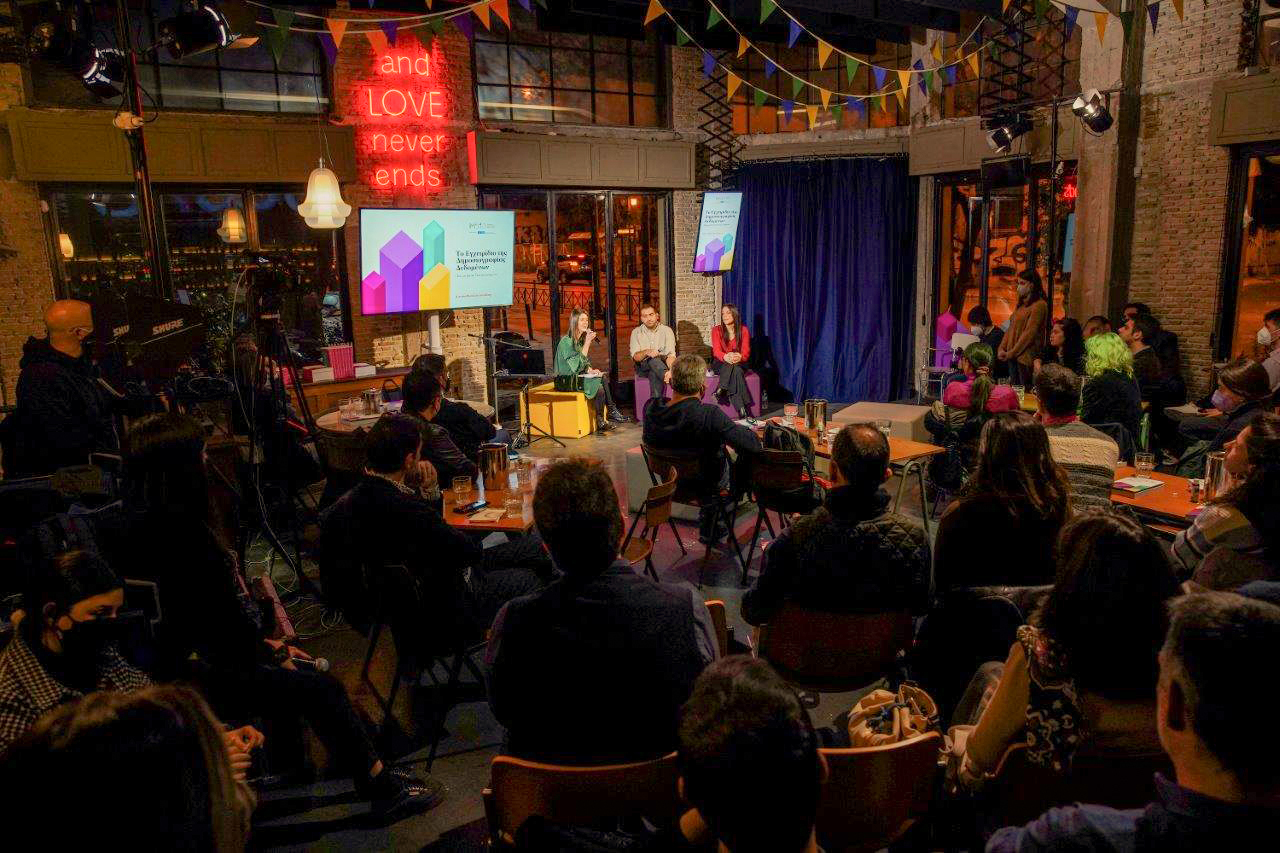 In the discussion, 10 more guest speakers contributed and shared their experience and their reflections on implementing data in (local) journalism.

The book "The Data Journalism Handbook: Towards a Critical Data Practice", produced by datajournalism.com, European Journalism Centre and Google News Initiative, edited by Liliana Bounegru and Jonathan Gray, is now available in Greek from the iMEdD Lab at datahandbook.lab.imedd.org. The Greek edition is produced by iMEdD, translated by Evita Lykou and edited by Kelly Kiki, and made available to the community under a Creative Commons license (CC BY-NC-ND 4.0).
It is a collective volume (a "collective experiment", as the editors of the original work call it), that consists of eight thematic sections and includes a total of 55 chapters, written by leading journalists, professionals and researchers from all corners of the globe.
The Handbook is a handbook of ideas, opinions, practices and concerns: it initiates precisely this kind of international dialogue, enlightening and inviting those who practice data journalism, those who teach it, those who learn it, those who wish to get to know it, and those who are agents of collaboration or synergy to reflect upon it.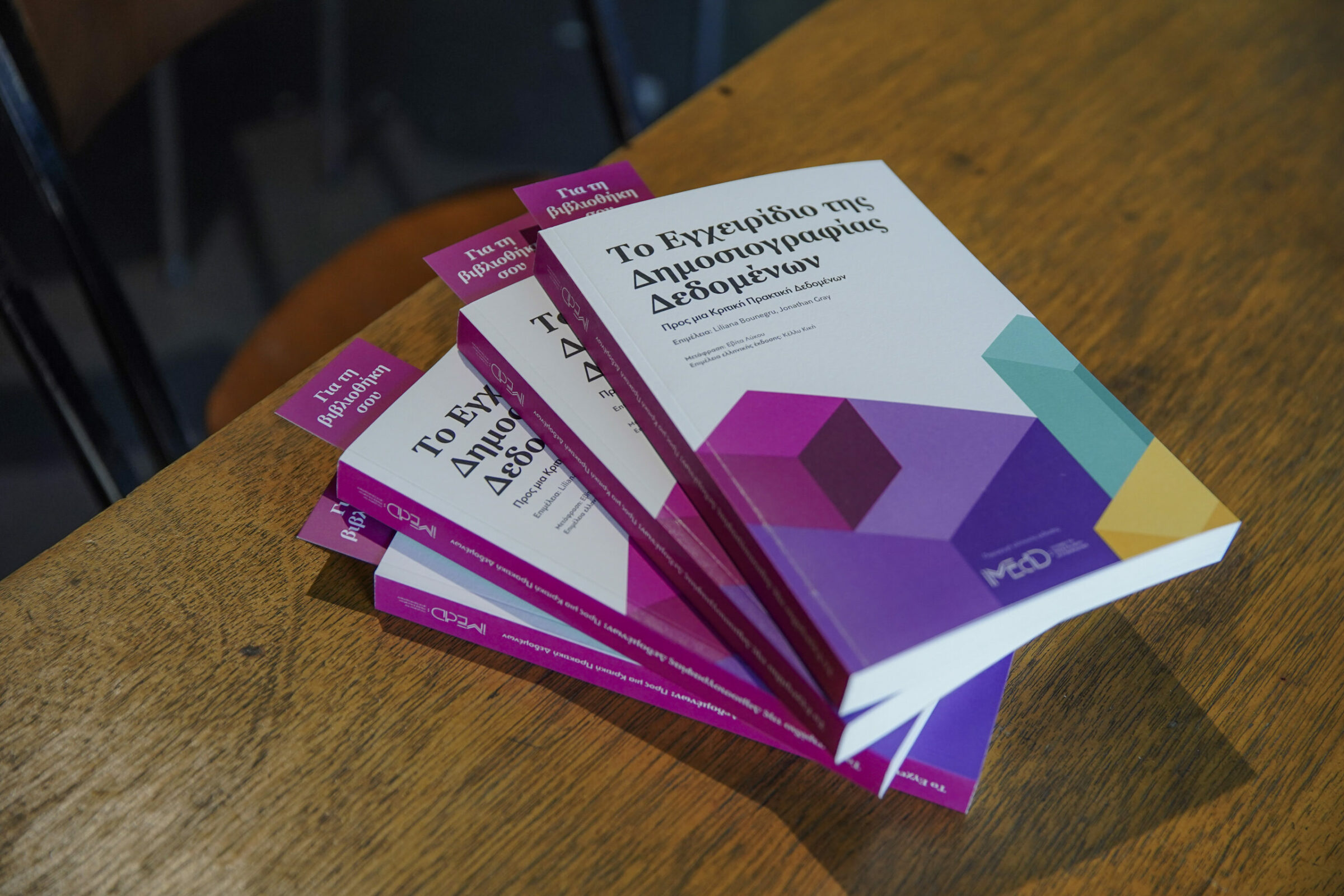 The Greek edition is available in three different formats: its digital version, a .pdf file and limited hard copies to be donated to the community of interest. In the digital version, as readers navigate through its contents at datahandbook.lab.imedd.org, they have a number of tools available to them both for online underlining or adding individual notes on the contents and for exporting the book to a .pdf file. Discover them and view the full Greek edition.