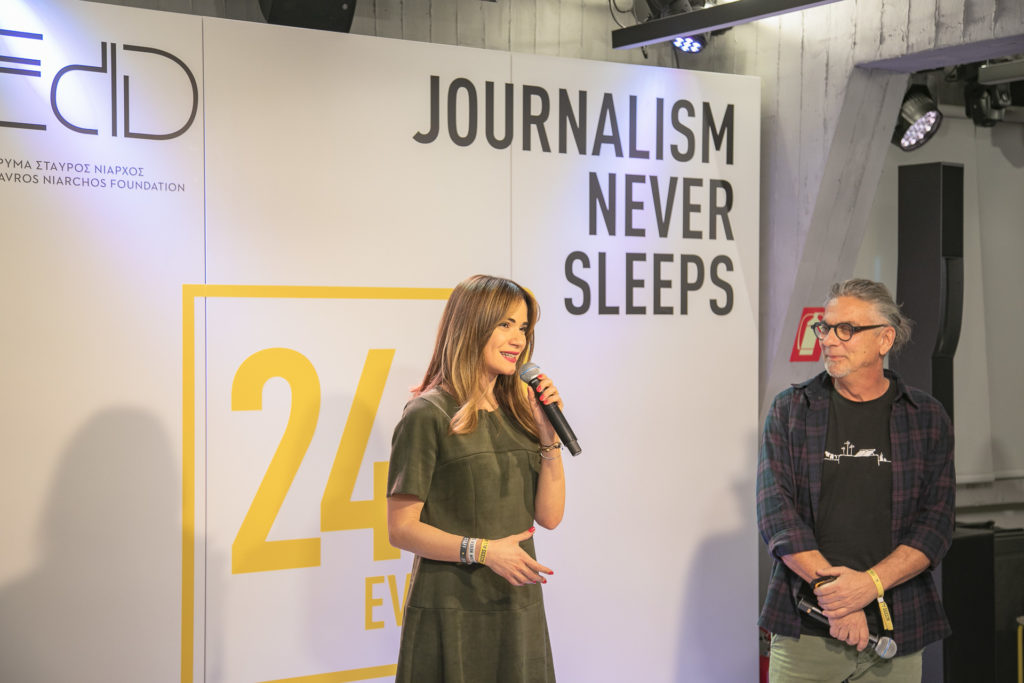 9am Friday 07/02 – 9am Saturday 08/02
Friday 07/02 – Saturday 08/02: iMEdD –incubator for media education and development, celebrated its one-year operation anniversary with a 24hour event dedicated to journalism and its people.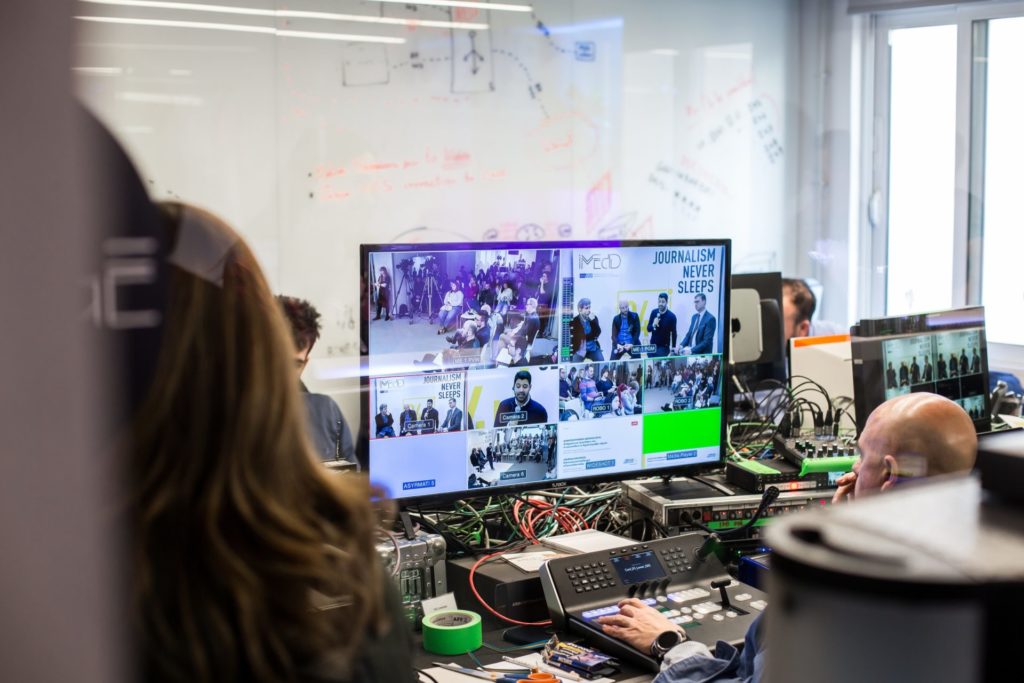 About 1000 professionals from the wider industry of journalism, visited 3A Stadiou street to attend the discussions held during the day: "Journalism Ethics", "Artificial Intelligence and Journalism", "The 10 most important stories of the decade and their impact on journalism" , the workshops: "Virtual Reality & 360° Videos in Journalism","Introduction to Data Journalism","Finding Resources for Journalism Projects","Digital Security for Journalists" , the press première of the documentary film "Agora II – Chained", by Giorgos Avgeropoulos, the presentation of the "Lab" -the most recent pillar of the organisation – or one of the other parallel events, such as the AR experience, the Silent podcasts, the post-midnight screenings of journalism-related films etc.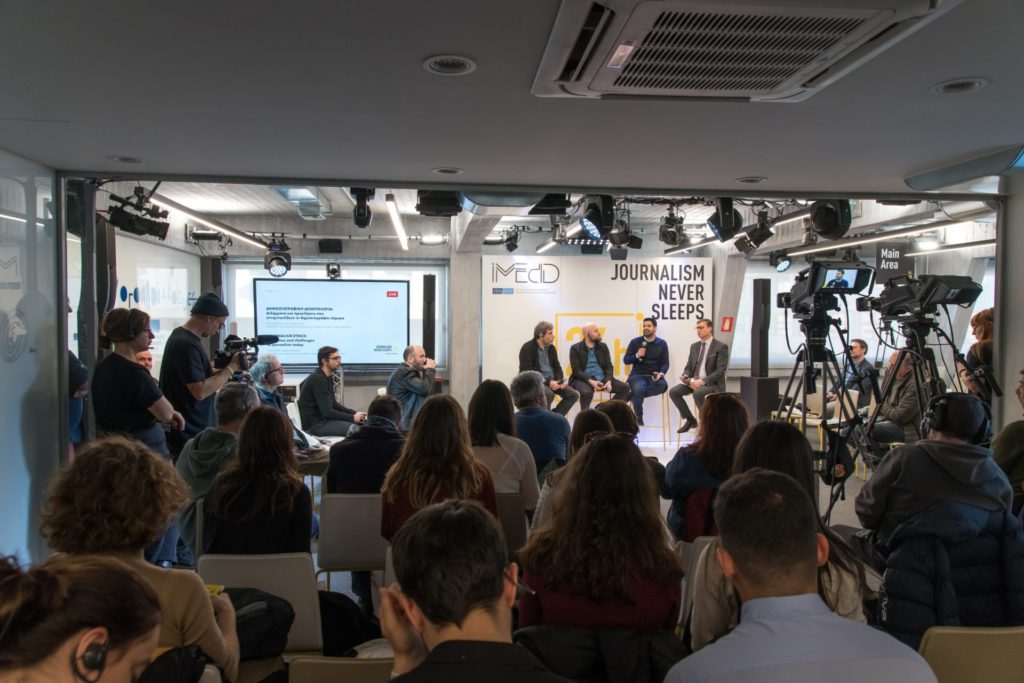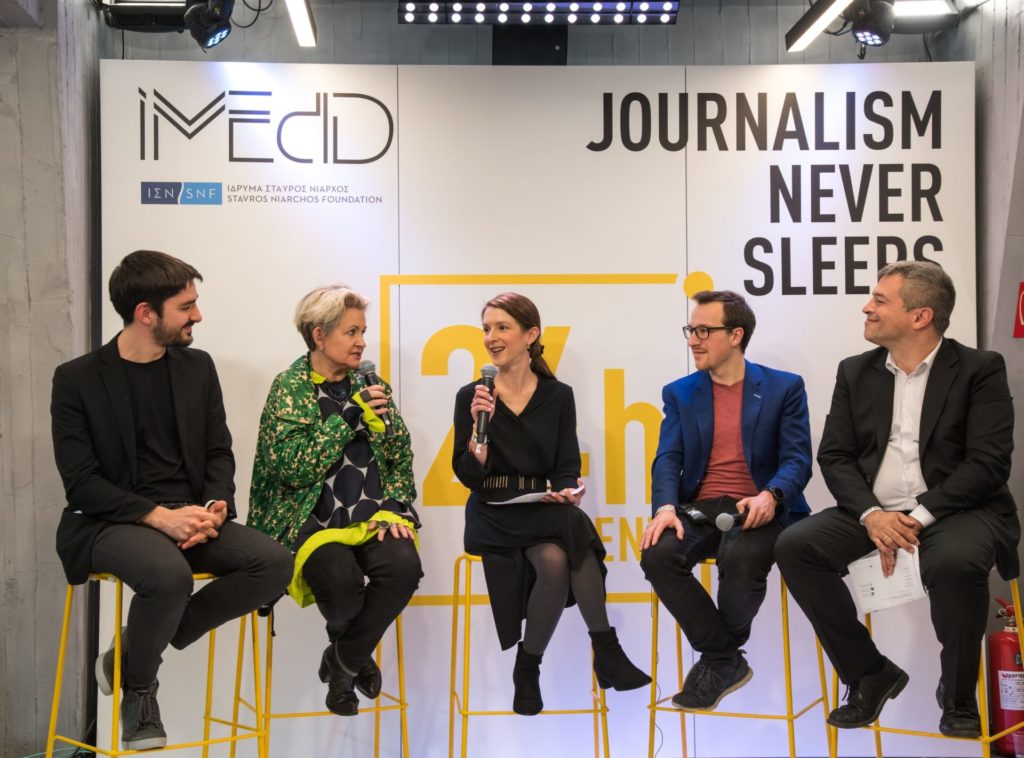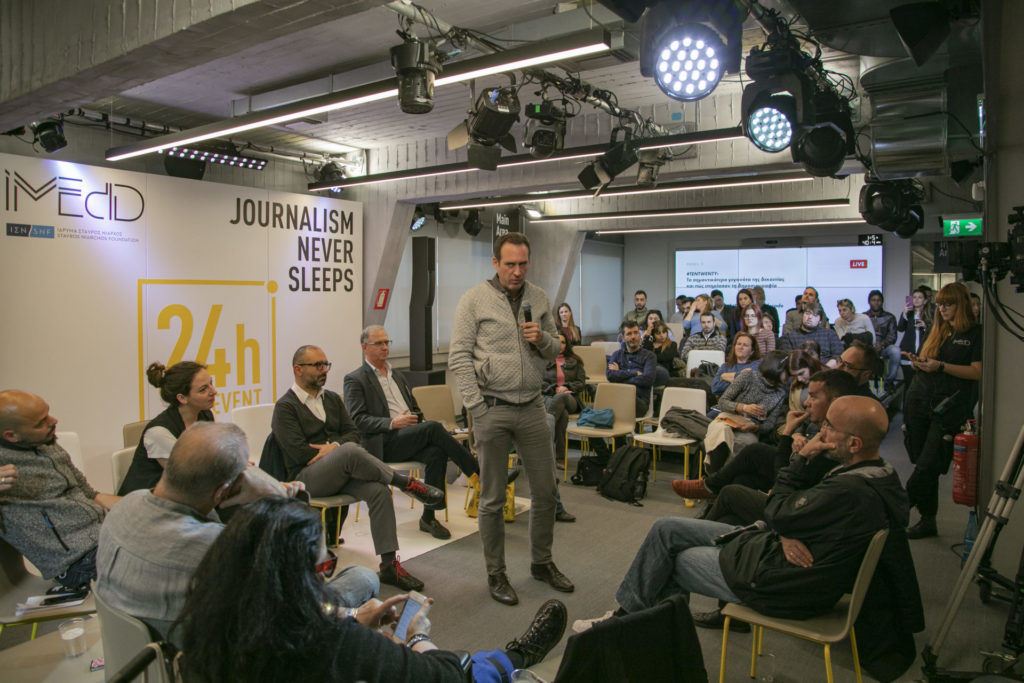 30 industry professionals from Greece and abroad participated as speakers, trainers or moderators, offering their knowledge, experience and opinions in a discussion that started on Friday morning and ended in …the morning after. Theodosis Michos, Danai Nielsen and Dannic, were on the decks for the party that followed.
In 2019, more than 20 programs implemented in the framework of 4 active pillars: Incubator, Ideas Zone, Lab & Bridge, with more than 100 lecturers, mentors and associates and more than 800 participants getting together in order to promote and strengthen transparency, credibility and independence in journalism.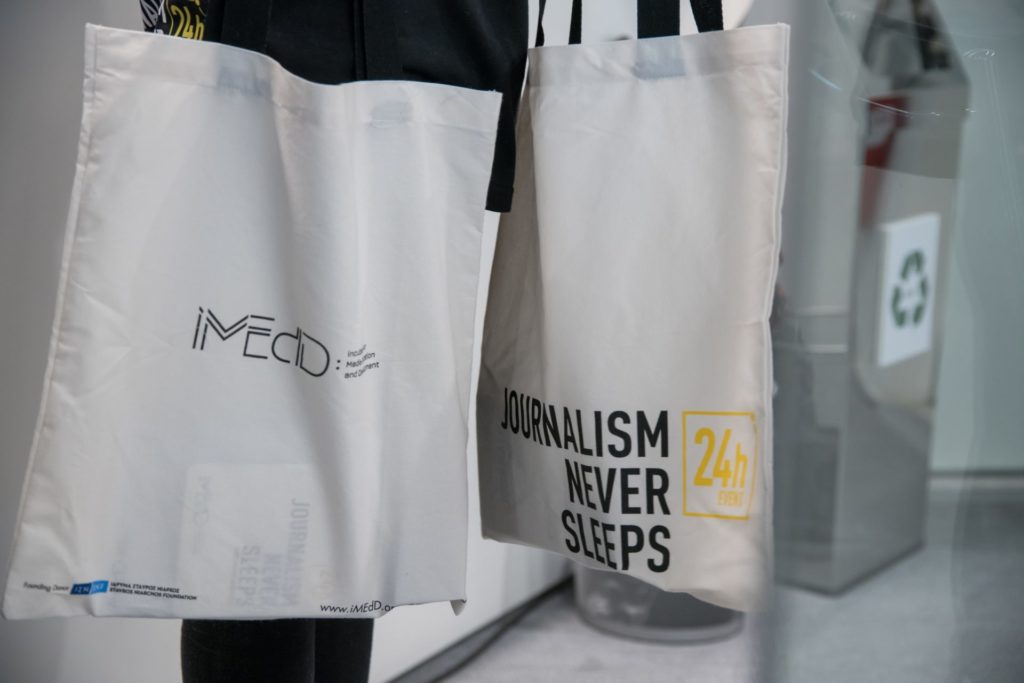 IMEdD, a non-profit journalism organisation established by the founding donation of the Stavros Niarchos Foundation (SNF), completed its first year of operation, looking forward to a new even more productive year.
#24hoursjournalism
Because journalism never sleeps