When asked which media brand they trust the most, 55% of respondents answered their local newspapers.
Trust in the news media has fallen considerably across the world based on this year's report of the Reuters Institute for the Study of Journalism, University of Oxford (Digital News Report).
Greece ranks 42nd among 46 countries in trust in media, while it has the lowest share of citizens thinking that the Media are free from undue political and business interests.
Only a small minority (7%) of the sample thinks that the Greek Media are free from undue political influences and only 8% believe that media are independent from business or commercial interests. The feeling of opacity in journalism brings Greece in the last place, behind countries such as Hungary and Slovakia.
Sense of independence of media from political influences per country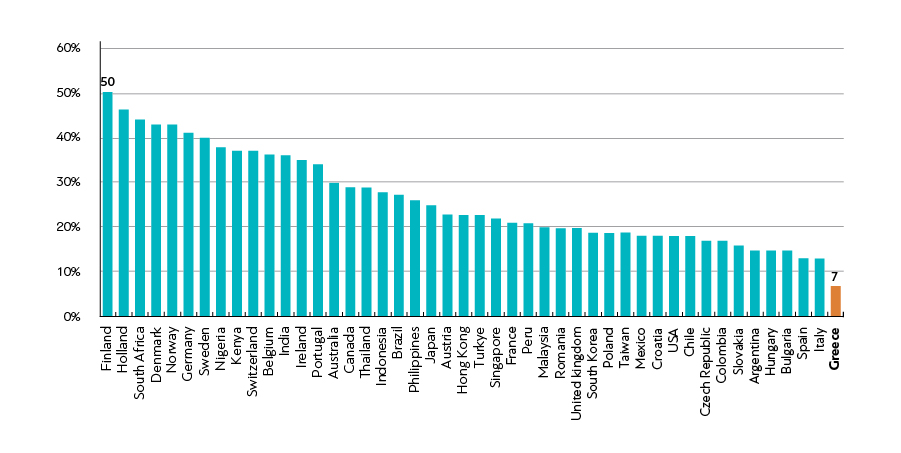 Sense of media independence of media from business influences per country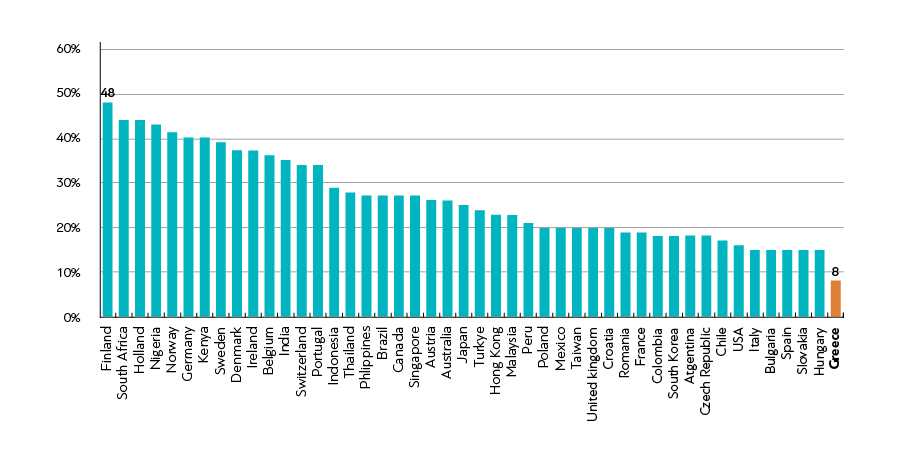 The key findings of the digital news report – that includes Greece since 2016 – show historically low levels of trust in Greek news media. This year, only 27% of respondents replied that they trust news, 5 points down from last year. Countries, such as Hungary and Taiwan, are at a similar level of trust in news.
Percentage that trusts news by country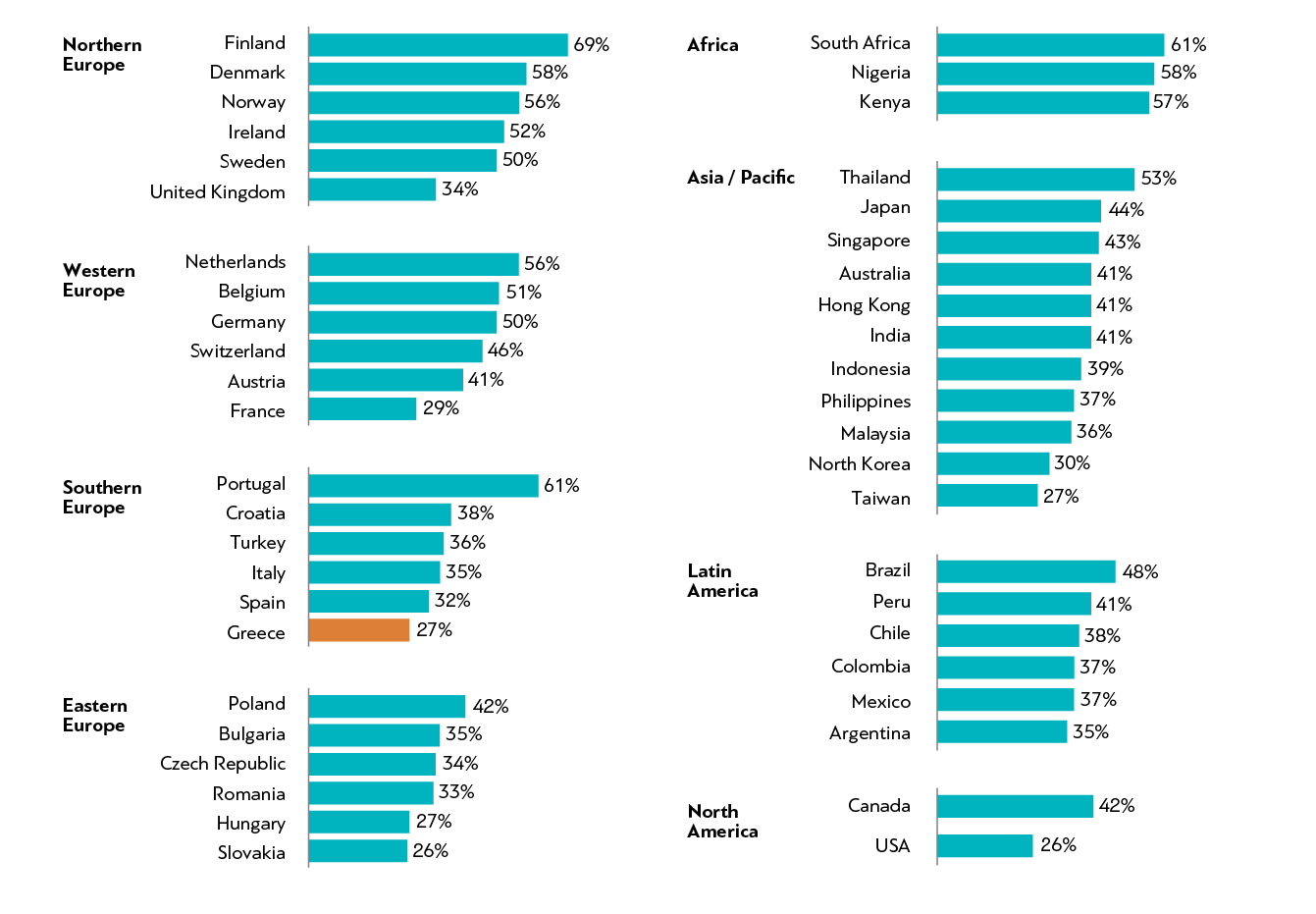 However, to the question of which is the most trusted media brand, 55% of respondents named their local newspapers. It is the first time that the level of trust in the local and regional press is higher than in the nationwide broadcasting Media in Greece. In 2021, local newspapers were placed 4th on the list of the most trusted Media, while in 2020 they were a little lower (6th).
The key findings of the 2022 report for Greece are based on an online survey on a sample of 2.004 individuals carried out from the end of January to the beginning of February. During the study, the Omicron variant was in the news, whereas the Russian invasion of Ukraine had not started yet.
Brand Trust Scores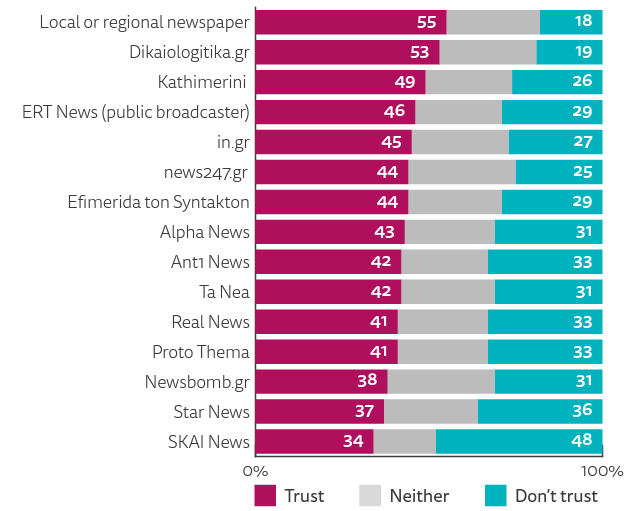 Source: Reuters Institute Digital News Report 2022
Trust = % scored 6-10 on 10-point scale. Don't trust = 0-4, Neither = 5. Those that haven't heard of each brand were excluded. Only the above brands were included in the survey so should not be treated as a list of the most trusted brands.