Christos Gavalas, Konstantinos Mourlas, Nikos Pitsiladis, Sotiris Sideris, Katerina Sotirakou, Jonathan Stray and Thanasis Troboukis, describe the automated data journalism platform, allowing journalists to thoroughly investigate a topic, using advanced big data analysis methods.
-this project was realized during the 1st cycle of iMEdD's #incubator.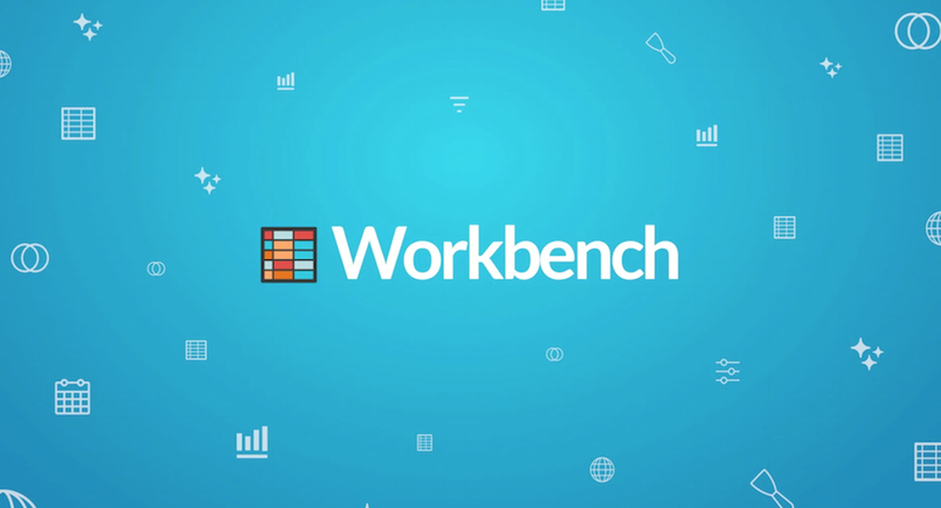 Data journalism is here to stay and that's for sure, as the entire Greek team of Workbench, guided by journalist and Ph.D. candidate Katerina Sotirakou, intend to train both journalism students and professional journalists via the platform.
This an automated data journalism platform, allowing journalists to thoroughly investigate a topic, using advanced big data analysis methods. All the tools required even for the most demanding data investigation are provided on the platform for free, along with fast and easy courses guiding journalists in each step of a data story production.
The Workbench founder, veteran data journalist, Jonathan Stray, talked about the project. "I am so excited that Workbench is now available in Greek. For quite some time now data journalism constitutes an international profession, but not everybody has the same chance to learn. This translation will allow Greek students to learn extremely fast the key points of data analysis and story reporting. We are looking forward to including translation for even more European languages in the near future".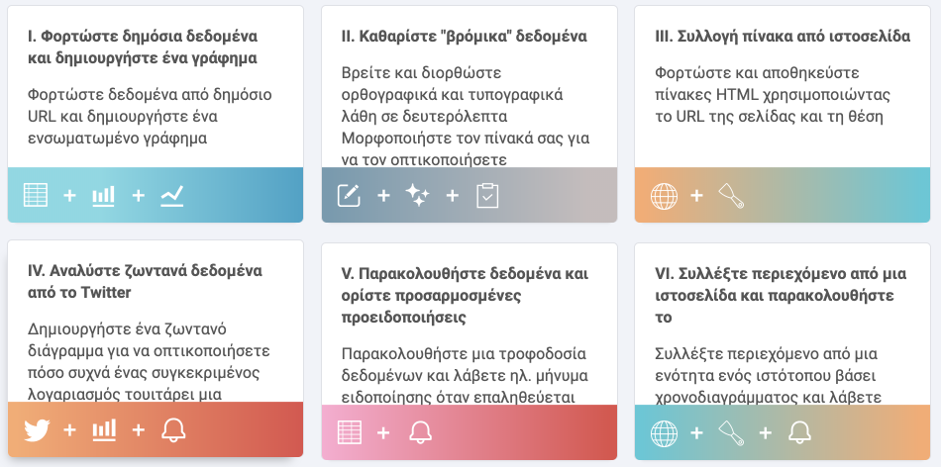 "The idea to bring Workbench to Greece was something that occurred to me during a course, while professor Jonathan Stray was analyzing how the Facebook algorithm works. I was at Columbia University, under scholarship by the Stavros Niarchos Foundation and had actually realize that the knowledge we acquired there was valuable and a way had to be found for bringing this knowledge to Greece. The way was found with the contribution of iMEdD", said project manager Katerina Sotirakou.
Training in Data Journalism
Workbench is a platform that started at the Columbia University of New York and launched in Greece by collaboration of the Laboratory of New Technologies in Communication, Education and the Mass Media of the National and Kapodistrian University of Athens and iMEdD.
"Using data in real journalism significantly contributes to the reliability of our profession, in an era that this reliability is severely threatened. The course I attended at Columbia was enlightening in this sense and Katerina's initiative could not have a better timing", said journalist Christos Gavalas, Communications Officer of the Greek Workbench.
Workbench is not only a toolbox for journalists but provides interactive courses too. These concern a series of 12 courses, starting out with beginners' basics, such as how to calculate the mean average, and works its way to advanced formulas and techniques.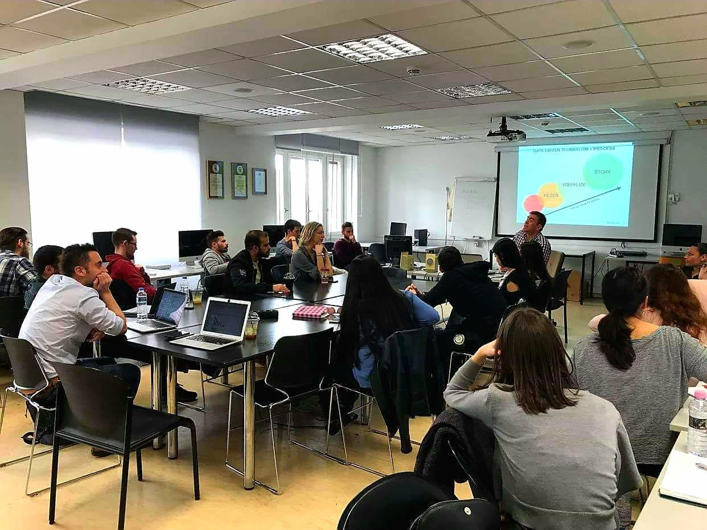 One of the initial goals of the project was to be incorporated in the course of Data Analysis in Journalism" said Constantinos Mourlas, assistant professor of the Faculty of Communication and Mass Media Studies of the UOA. "In only 2 weeks students have already started writing small journalistic stories based on Greek data, which would happen much later using Python programming language. Students are thrilled that the Workbench platform includes all stages of journalistic data investigation in a way that is user-friendly and easy to understand".
"The more complex the organizational structures of society become, the more important it is for journalists to acquire skills in data collection and analysis for the information of citizens. The use of tools, such as Workbench, allows journalists – regardless of whether they are familiar with programming – not only to search and visualize data but also to create their own databases, creating mini automations that collect data from Social Media", noted data journalist Thanasis Trompoukis.
Twitter data analysis
Workbench features an embedded link to Twitter and users may have direct access to, analyze and visualize the tweets of specific accounts.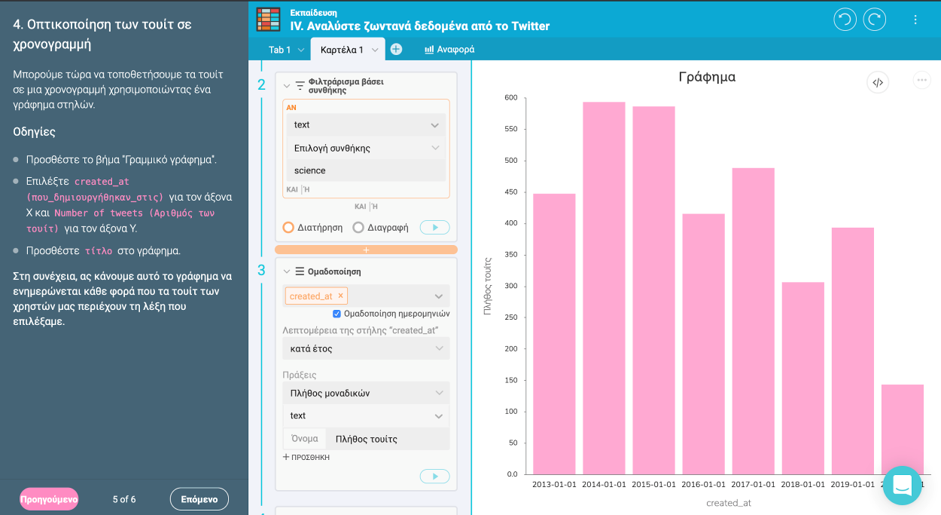 Downloading and processing data from a website
Workbench features various embedded scrapers that allow users to download tables, texts, HTML code and much more or to upload their own data files. Journalists are provided with anything they need for sorting, processing and visualizing data.
Show your work
In Workbench, everything has been designed to allow sharing, reproduction, and transparency, since all interactive graphs can be embedded in other websites, while thanks to a link redirecting back to your work readers can see exactly how the investigation was carried out.
In addition to the localization of the platform in Greek, the project also included the globalization of the code, with the goal of translating Workbench and making it available in many more languages. For instance, the translation in French started 2 weeks ago while the team is currently discussing a future translation in German with the University of Vienna.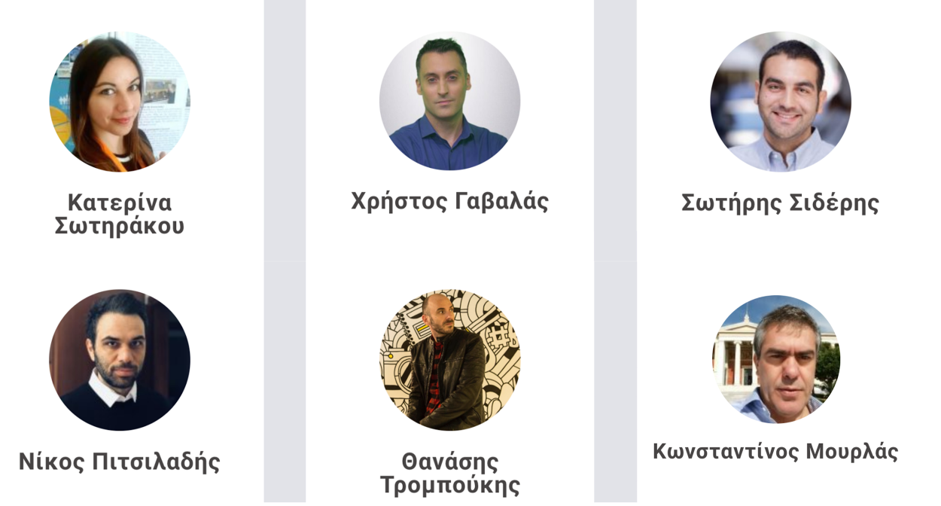 For more information about the projects of the Computational Journalism Group of the UOA click here.
The technical implementation of the project was by the company Radical Elements.