Writer and journalist Natasha Blatsiou and award-winning photojournalist and videographer Nikos Pilos on their cross-media project THE REFUGE.
–the project was implemented in the framework of the 1st cycle of the #incubator pillar of iMEdD.
Writer and journalist Natasha Blatsiou and award-winning photojournalist and videographer Nikos Pilos have been working together since 2008 to produce feature stories on contemporary issues. Their collaboration as scriptwriter and director/photographer for the trilogy "Dying for Europe" has won them more than 15 international awards, including World Press Photo 2017, POYi 2016, IPA 2016, MIFA 2016, GMFF 2019 (organised by IOM).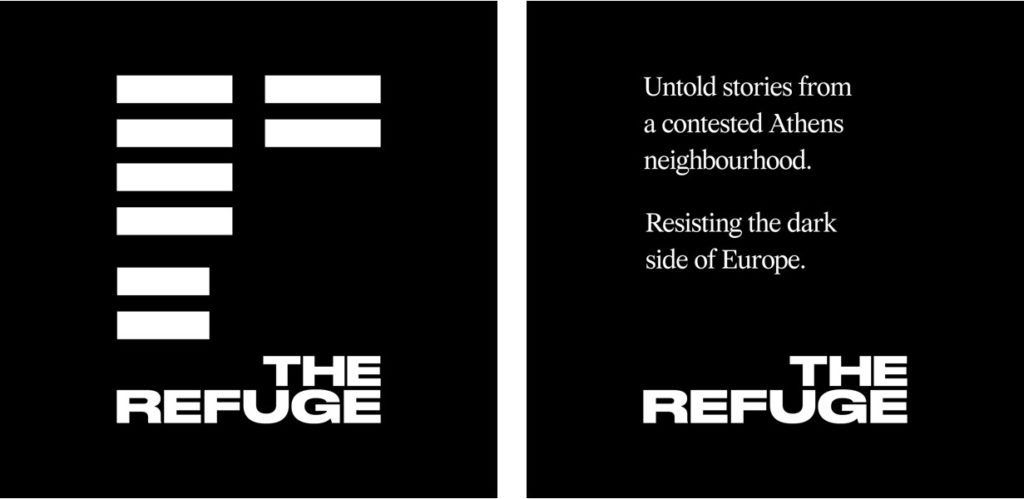 They are currently working on the cross-media project THE REFUGE (www.therefuge.eu), an innovative platform where words, photos, and videos interplay to take the form of a web-based multimedia series, a long-form documentary, and a book.
THE REFUGE documents life in the Prosfygika neighborhood in Athens, Greece, an abandoned housing complex that has become home to an unlikely community of underprivileged, refugees and political activists. Over 500 people from 30 different nationalities have found shelter in what is the largest squat in Europe. The newcomers' need for solidarity gave birth to the idea of a community, based on a new social contract where everyone is welcome and no one is alone. Where everyone has the right to food, water, electricity, and housing. Where everyone has a voice and can be different. A community that dares to experiment with direct democracy. But what this community also shares is a constant state of fear. When will the state "remember" that this is the best piece of real estate in the heart of Athens? With the conservative Greek government clearing all residential squats in Athens under its law and order agenda, this fear has sparked a plan for resistance.

"The Prosfygika neighborhood is considered a 'no man's land' in the heart of Athens. Our main aim is to make this community of people visible. We would like to show that people living on the margins of society have a face, a history, a life. "Refugees", "the poor" and "the underprivileged" are not just social categories or an amorphous mass. We would like to open the debate on who has rights. The people or the state? Is squatting illegal when the state returns 20 years later to claim property that would have otherwise collapsed if it were not for the presence of squatters? Our goal is to use all the storytelling media, from a visual fragmented story on Instagram to a long-format documentary in cinema, to reach as many audiences as possible."
The research started in March 2017. In summer 2017 we were selected to participate in the UnionDocs summer lab in Brooklyn, NY, as artists-in-residence to refine the storytelling skills. Gaining full access to the Prosfygika has been a long process and filming was done with own resources.
In April 2019 we started the collaboration with iMEdD that sparked the beginning of the projects' official production and we started filming and photoshooting our main characters during the course of four months. We also built the web-platform series.
A short documentary insight into our project received an award of excellence in the prestigious US competition POY (www.poy.org) and it was included in the final selection of interactive shorts of the World Press Photo awards (www.worldpressphoto.org). THE REFUGE It is now in an advanced stage of production and it has been selected amongst 15 other European projects to take part in ESODOC training program.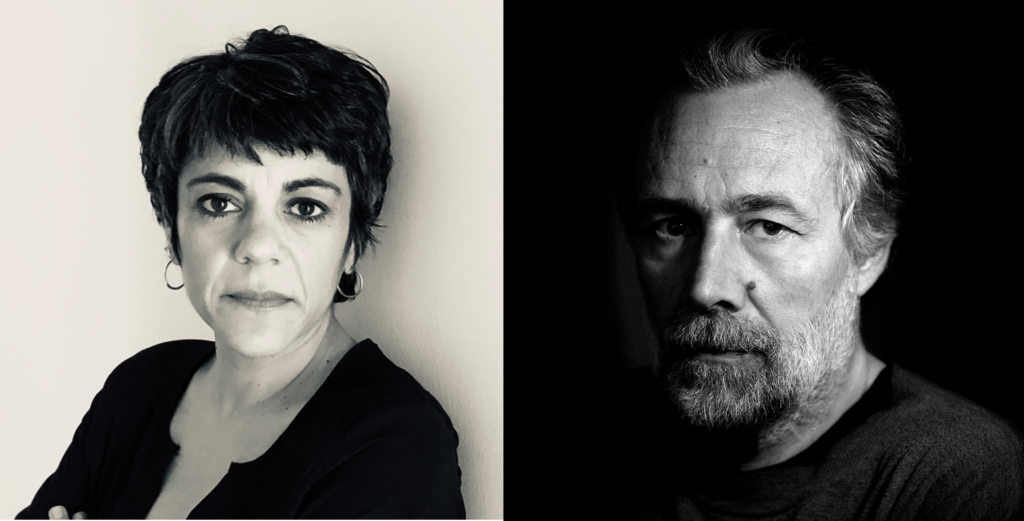 "iMEdD not only functioned as a funding body for THE REFUGE, but became a real "participant", framing the implementation of the project with important meetings with specialized market professionals and acquaintance with suitable partners at each stage of production, without interfering with the content and the creative process. And it's unexpected, but it continues to this day, after the end of hosting the project on the incubator program, to make us feel part of a team of creators that is constantly growing."
Natasha Blatsiou – Nikos Pilos